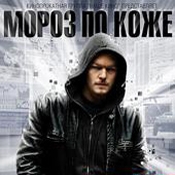 Back Stage and the Fine Arts Theatre invite you to a free screening of offbeat thriller 'Moscow Chill' on Wednesday, Feb. 27.
When loner Ray Perso (Norman Reedus) is smuggled to Moscow by a Russian gangster to work for an imprisoned "businessman," he must adapt to the chaos of the Moscow Underworld. He's rushed from hideout to hideout, tempted by a beautiful but complicated woman named Maya (Xusha Buravsky), and chased by an escaped circus bear -- all before his real trouble starts.
Through Ray's eyes, Moscow Chill explores the sometimes comic, sometimes frightening, always seductive frontier of Moscow and the Russian Countryside. It is the directorial debut of screenwriter Chris Solimine (The Odyssey) and is co-written and produced by Emmy-winner Andrei Konchalovsky (The Odyssey).
The event will be held Wednesday, Feb. 27 at 7:30 p.m., at the Fine Arts Theatre, 8556 Wilshire Blvd., Beverly Hills.
Click here to see the trailer.
Admission is free. To RSVP, visit www.screenitfirst.com/ssg/events/rsvp/92. $2 validated parking available at 8484 Wilshire (S.E. corner of Wilshire and La Cienega).