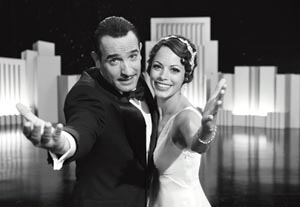 The Weinstein Company invites you to a free screening of "The Artist," followed by a Q&A with executive producer Richard Middleton and casting director Heidi Levitt,
Monday, January 23, 2012
7:30 pm
THE EGYPTIAN THEATER
6712 Hollywood Blvd.
Hollywood, CA 90028
To RSVP, email:
TheArtistLosAngeles@gmail.com
Hollywood 1927. George Valentin (Jean Dujardin) is a silent movie superstar. The advent of the talkies will sound the death knell for his career and see him fall into oblivion. For young extra Peppy Miller (Berenice Bejo), it seems the sky's the limit - major movie stardom awaits. "The Artist" tells the story of their interlinked destinies.