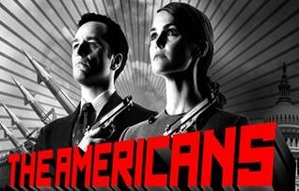 Backstage and the SAG Foundation invite you and a guest to attend a screening of the FX show "The Americans," followed by a Q&A with actor Noah Emmerich.
Details:
Friday, June 21st
2pm
SAG Foundation Actors Center
5757 Wilshire Blvd, Mezzanine
Los Angeles
(free validated parking – entrance off of Curson)
To RSVP, please email Conversations@sagfoundation.org. Please include your name and how many guests you would like to bring. Once you RSVP please consider yourself confirmed. You do not have to be a member of SAG to attend.
FX's "The Americans" is a period drama about the complex marriage of two KGB spies posing as Americans in suburban Washington D.C. shortly after Ronald Reagan is elected President. The arranged marriage of Philip (Matthew Rhys) and Elizabeth Jennings (Keri Russell) grows more passionate and genuine by the day, but is constantly tested by the escalation of the Cold War and the intimate, dangerous, and darkly funny relationships they must maintain with a network of spies and informants under their control. Tensions also heighten upon the arrival of a new neighbor, Stan Beeman (Noah Emmerich), an FBI agent. Stan and his partner, Agent Chris Amador (Maximiliano Hernández), are members of a new division of Counterintelligence tasked with fighting against foreign agents on U.S. soil, including KGB Directorate S illegals, Russian spies posing as Americans.
Noah Emmerich's breakout performance was in Ted Demme's cult hit "Beautiful Girls." His next role, opposite Jim Carrey in Peter Weir's Academy Award-nominated "The Truman Show," firmly established his outstanding talent. His many other credits include: "Little Children," "Super 8," "Pride & Glory," "Fair Game," "Miracle," "Beyond Borders," "Warrior" and Frank Darabont's breakout hit "The Walking Dead." His upcoming films include Gavin O'Connor's "Jane Got a Gun" and Guillaume Canet's "Blood Ties."