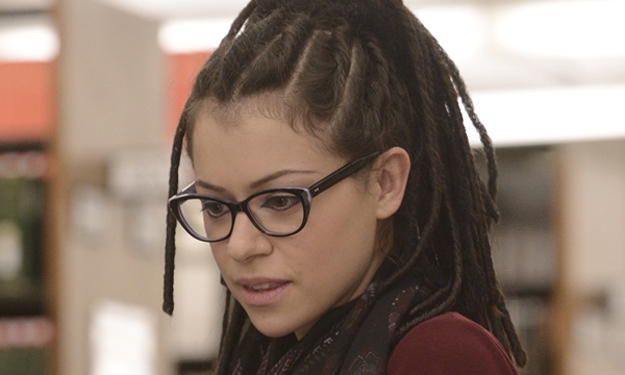 You and a guest are invited to attend a free screening of "Orphan Black" followed by a Q&A with actor Tatiana Maslany.
Details:
Friday, May 31st
7pm
SAG Foundation Actors Center
5757 Wilshire Blvd, Mezzanine
Los Angeles
Free validated parking – entrance off of Curson
To attend, please email Conversations@sagfoundation.org with your name and indicate whether you intend to bring a guest. Once you RSVP please consider yourself confirmed.
About "Orphan Black":Sarah hopes that cleaning out a dead woman's bank account will solve all her problems. Instead, they multiply at an unnerving rate. Smart, sexy and pulsating with suspense – BBC AMERICA's new original series, features rising star Tatiana Maslany ("The Vow," "Picture Day.") She portrays Sarah, an outsider and orphan whose life changes dramatically after witnessing the suicide of a woman, "Beth," who looks just like her. Sarah takes her identity, her boyfriend and her money. But instead of solving her problems, the street-smart chameleon is thrust headlong into a kaleidoscopic mystery. She makes the dizzying discovery that she and the dead woman are clones… but are they the only ones? Sarah quickly finds herself caught in the middle of a deadly conspiracy, racing to find answers.