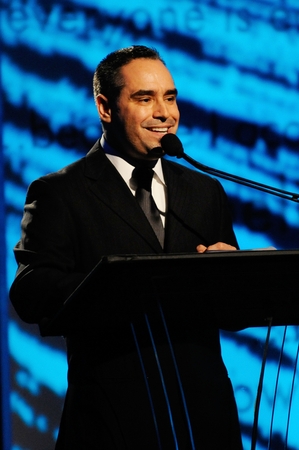 Gayfest NYC, a not-for-profit arts organization, announced this week their annual gala "Fall For Harvey Milk," to benefit the students of the Harvey Milk High School and honor Thomas Kraver, executive director of the Hetrick-Martin Institute.
Tony Award-winning producers of Gayfest NYC Bruce Robert Harris and Jack W. Batman announced that the gala will present Thomas Krever (pictured) with the 2012 Gayfest NYC Community Service Award for his contributions to LGBT youth and assistance in the development of the Harvey Milk High School. The Hetrick-Martin Institute is a non-profit organization that supports LGBT youth and also serves as host to the Harvet Milk High School.
Gayfest NYC is devoted to the discovery, development, and production of LGBT-themed plays. The organization financially assists various programs at Manhattan's Harvey Milk High School, which serves as a safe educational haven for students at risk of violence and/or emotional harm. Gayfest NYC provides the high school with a professionally-taught playwriting program each year where professional Equity actors read the students' developed work for the entire student body. The organization also offers mentorship programs and arranges inspirational speakers to educate students on success within the LGBT community. Gayfest NYC also contributes to the continuing education of the school's students and since June 2007 has presented 40 scholarships to graduating seniors of Harvey Milk Hugh School.
Gayfest NYC also introduces new LGBT and other minority playwrights through their annual theater festival; the fest's 2010 production of the musical "This One Girl's Story" received a GLAAD Media Award nomination for Best Off-Off Broadway production. The next festival is scheduled for May 23-June 16, 2013.
This year actor Lily Tomlin will serve as the event chair for the gala, which will feature a live auction, raffle, and special guest stars and performers to be announced.
Fall For Harvey Milk Gala will be held at Robert Restaurant at 2 Columbus Circle on Monday, Oct. 22. Tickets are available for purchase at www.gayfestnyc.com.