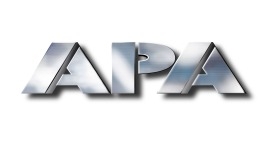 APA and WME have both announced personnel shuffles as Jeff Berg launched his new firm.
WME has promoted seven agents to partner, the agency confirmed to Backstage.
The promotions went to talent agents Warren Zavala, who reps Jim Carrey and Joseph Gordon-Levitt; Brad Slater, who reps Sylvester Stallone and Dwayne "The Rock" Johnson; literary agents Tom Wellington and Phil D'Amecourt; book agent Dorian Karchmar; and personal appearance agents Brent Smith and Stacy Mark.
Meanwhile, Rob Kim, a 17-year veteran of UTA, has joined APA as a vice president, Backstage confirmed. He joined the agency from the management firm Untitled Entertainment, where he'd been working as a manager since September.
"We're thrilled to have Rob join our ranks," Lee Dinstman, an APA EVP and partner, said in a statement. "His experience working with some of the top showrunners, producers and talent in the industry will be an enormous resource as APA continues to grow."
And this week Berg, the former chairman of ICM, announced that he's launched Resolution, a new full-service talent and literary agency, with offices in Los Angeles and New York. Agent Jeff Franklin is a partner in the new agency, which is backed by Najafi Companies, an investment firm.