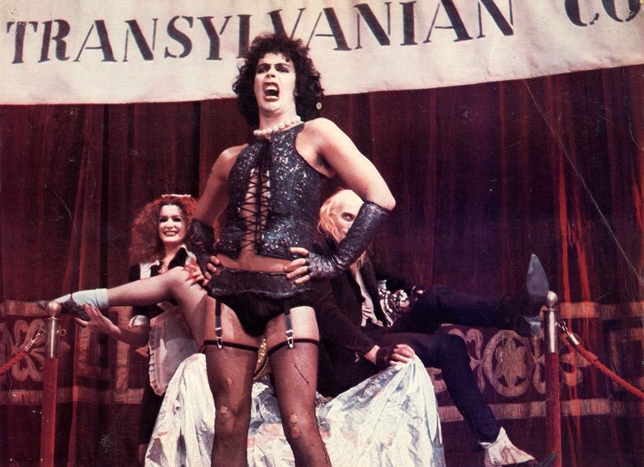 Here in L.A., it can sometimes feel like the fall season is really more like spring. New things are born...like TV shows making their fall debuts! Shake off the summertime sadness and celebrate the dawning of a new season and another chance to immerse yourself in all this town has to offer. Now is the perfect time to reawaken your inspiration and remind yourself why you love this place.
See a world-premiere play.
Give yourself a taste of the glamorous Hollywood life of your future when you attend the final preview performance of the Australian Theatre Company's new comedy "Grey Nomad" (September 10). Included in the ticket price is food, champagne, and, best of all, a chance to win a trip to Australia valued at over $8,000. Stay afterward for a special concert performance by Aussie vocalist Missy Higgins. (Tickets: $100)
Preview the fall premieres of your favorite TV shows.
We're approaching TV's fall premieres, but if you want an advanced taste of what's to come on your favorite shows, head to the Paley Center from September 7-16 to check out network previews from Hulu, Netflix, and Showtime, along with the major broadcast networks. Bonus: Hear from the actors starring in these hot shows and learn about what it takes to land and sustain that leading role. (Tickets: $15-20)
Make room in your schedule for one more film festival.
Sure, there's no shortage of film festivals in L.A., but QFilm's Long Beach (September 7-10) is not only the city's oldest film festival, it's also one featuring and celebrating LGBTQ themes. This year's lineup includes documentary premieres, short showings, and, of course, "The Rocky Horror Picture Show." Round it out with a drag brunch and lots of ice cream and you've got a unique combination sure to inspire you to think outside the box. (Tickets: $120-12)
Rock out live with a cinema classic.
Perhaps one of the most quintessential films of the late 1960s, "Easy Rider" firmly established the arrival of Hollywood's next generation with famous son Peter Fonda and actor/director Dennis Hopper at the helm. The film also had the distinction of a memorable soundtrack; in fact, many of the now-classics are solely associated with the movie. See it along with a live band for a new, immersive experience at the Wiltern on September 8. It's the perfect example of how cinema marries with music to create an explosive sensation. (Tickets: $42-65)
Spend quality time with your best bud.
If you're mourning the formal end of summer or just feel like you've neglected your favorite pooch by a constant stream of auditions, head to Woofstock 2017 on September 9 at the Third Street Promenade in Santa Monica. Prizes are handed out for costumes and tricks, and your pals will get the royal treatment with "pawdicures" and temporary tattoos. While you're there, head to the beach and bask in the last few rays of summer sunshine. Your furry friend will love a game of beach frisbee. (Tickets: Free)
Check out Backstage's Los Angeles audition listings!