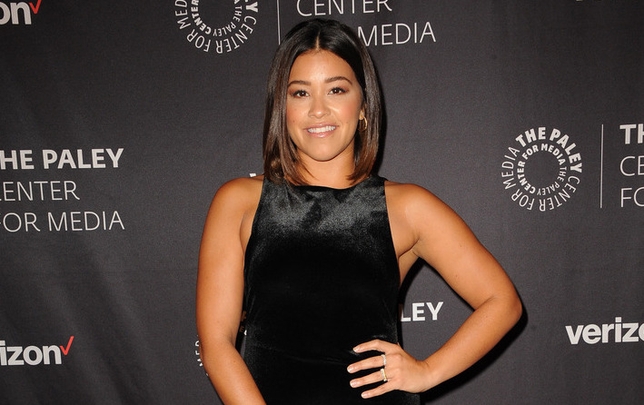 With dozens of castings announced and new projects coming down the pipeline each week across television, film, and theater, it can be near-impossible to keep up. Luckily, Backstage is here to help. Every Friday, we're rounding up the week's industry news you shouldn't miss so you can be sure you're firmly in the know!
Gina Rodriguez moves behind the scenes.
This is a power move. Gina Rodriguez, the Golden Globe-winning star of "Jane the Virgin," has sold two respective immigration dramas to CBS and The CW, under her production banner, I Can & I Will Productions. The first of the two projects, "Illegal," will be written and co-executive produced by "Jane the Virgin" writer Rafael Agustin. The second, "Have Mercy," will be written and executive produced by "Queen of the South" co-exec producer Dailyn Rodriguez, and will depict a Latina doctor prohibited from practicing when she immigrates to Miami.
Sarah Paulson will Ratched it up.
Paulson and Ryan Murphy will continue their working relationship: the latter has just sold a series to Netflix in which the former is attached to star. The project will depict the origin story of the Nurse Ratched character from "One Flew Over the Cuckoo's Nest," and has been given a two-season, 18-episode order from the streaming service. Paulson is currently starring in Murphy's "American Horror Story: Cult," and previously won an Emmy for her work in his O.J. Simpson miniseries, "American Crime Story: The People v. O.J. Simpson."
Kate Mara will pull double duty in front of and behind the camera.
The former "House of Cards" actor will both star in and executive produce a new dramatic series based on Nellie Bly's book of articles, "10 Days In a Madhouse." The would-be project will be written by Sarah Thorp and depict the first-ever undercover female journalist, Bly (played by Mara).
'Aladdin' feature adds a new actor—and character.
In a decision that's likely to cause many to scratch their heads, the upcoming live-action "Aladdin" feature has cast stage and screen stalwart Billy Magnussen in a role written specifically for the new film. Directed by Guy Ritchie, the film has already cast Will Smith in the crowd-pleasing role of the Genie, and relative newcomers Mena Massoud and Naomi Scott as the title character and Princess Jasmine, respectively.
Chris Pine is getting political (on-camera).
Following up its esteemed JFK assassination drama "11.22.63," Hulu will produce another limited Kennedy series, this time about John's brother, Robert. Pine will portray RFK in the project, which comes courtesy of Todd E. Kessler ("The Good Wife"), Sony Pictures TV Studios, and Overbrook Entertainment. The series' title and production timeline are not yet known at this time.
Drew Barrymore is paying it forward.
Barrymore and Nancy Juvonen's Flower Flims is heading up "Black Rose Anthology," a one-hour horror anthology series that will be written and directed exclusively by women. The project has been put into development by The CW, along with Jill Blotevogel, who previously served as co-showrunner on MTV's television adaptation of "Scream," and CBS TV Studios. Blotevogel will pen the script for the pilot.
Yvonne Orji set to make film debut.
The "Insecure" scene stealer has signed on for Kevin Hart's "Night School," in which Hart will also star along with "Girls Trip" breakout, Tiffany Haddish. Malcolm D. Lee (who directed "Girls Trip," as well as "The Best Man Holiday"), will direct the comedy, about a group of adult misfits forced to attend a class to prepare for the GED exam. Hart, along with Harry Ratchford, Joey Wells, and Matt Kellard, penned the script.
Book a gig yourself! Check out Backstage's casting calls!