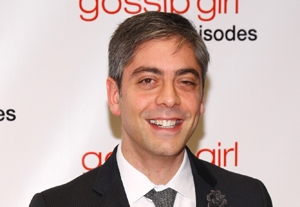 NBC has tapped "Gossip Girl" executive producer Josh Safran as showrunner for the second season of "Smash," a musical drama centered on the difficulties of staging a Broadway production.
Safran had been with the CW soap "Gossip Girl" since 2008, working up the ranks from writer to EP.
He will succeed "Smash" creator Theresa Rebeck who's been with the show from the start. The playwright penned the first three episodes of the series for Showtime and revamped the script when the show moved to NBC. "Smash's" main character, Julia (Debra Messing), is based on Rebeck.
Rebeck stepped down as executive producer in March, shortly after the show's second season was announced. She's expected to remain on board as a writer and executive producer.
Critics worry Safran's minimal Broadway experience could hinder the show's success. Safran is repped by UTA.