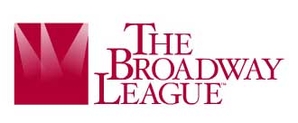 As the 2013-2013 theater season draws to a close, the Broadway League released some surprising data on production grosses and attendance over the past year. According to the League, Broadway shows yielded $1.14 billion, with growth virtually flat from the previous season. Audience attendance, at 11.6 million, was slightly down by 6.2 percent. The Broadway 2012-2013 season ran from May 28, 2012 through May 26, 2013.
In an effort to explain these numbers, League Executive Director Charlotte St. Martin said in a statement, "Each season has unique factors that contribute to the overall story. In the fall, our grosses and attendance numbers were above last fall's numbers until Hurricane Sandy devastated our region. The lost performances and the understandable slower return to Broadway by our Tri-State area theatregoers contributed to the decline in both grosses and attendance."
During Hurricane Sandy last year, Broadway was officially closed for three days, from Oct. 28–30.
St. Martin also cited early closings for a few open-ended runs as contributing to the downward trend in audience attendance. She is, however, hopeful that the numbers on both fronts will increase in the upcoming year.
"While this is the first year in many that we have seen such a decline, we are pleased to report that the new season is filled with many exciting new shows and we anticipate that the numbers will return to previous season highs," St. Martin added.
For the upcoming season, Broadway is scheduled to welcome 46 new shows, including 15 musicals, 26 plays and five specials. The number of plays, the League added, is a record for the Great White Way. The previous record was 25 during the 2010-2011 season.