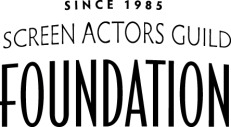 Getting in the room with top casting directors ranks as an achievement for many actors. Now it's only a mouse click away. As part of its LifeRaft series, the Screen Actors Guild Foundation is livestreaming a panel of four prominent casting directors Tuesday night.
TV and features casting director Ronna Kress ("Without a Trace," "Diary of a Wimpy Kid") and Jeanne McCarthy ("The Mindy Project," "21 Jump Street") and the feature-focused Mindy Marin ("Hangover III") and Victoria Thomas ("Django Unchained") will "share stories and anecdotes as they reflect over their careers and help provide a big picture perspective of what it is like to work with agents, managers, directors, producers, studio executives and actors," according to a release.
The event will be livestreamed here starting at 7 p.m. Pacific. Questions can be emailed to livestream@sagfoundation.org or tweeted to #SAGF. The video will be archived immediately after the event at youtube.com/sagfoundation.