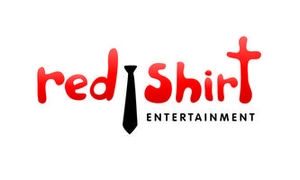 While the number of sitcoms and web series shot in Los Angeles continues to rise, the city saw an overall drop in on-location production last quarter, according to FilmL.A, a not-for-profit that coordinates permitting for local productions.
Nearly all of the major filming categories tracked by FilmL.A. are in decline. In terms of on-location production, there was a 3.9 percent decline compared to the same period last year—10,773 permitted production days (PPD) in 2012 vs. 11,210 in 2011.
Features took a big hit, with on-location production plunging 21.1 percent for the quarter. Commercial production was down for the quarter by 5.3 percent but for the year, there's been more than a 10 percent increase from 2011.
In television, there was a smaller overall dip than features—only a 1.4 percent decline for the quarter (4,245 PPD in 2012 vs. 4,304 in 2011). That was mainly due to a sharp decline in TV dramas, whose production in L.A. was down by 18.5 percent and "reality TV," or unscripted series, which saw a 20.5 percent drop.
The silver lining for Hollywood is that sitcoms, which make up about 11 percent of annual TV production, saw an almost 50 percent increase in production. That jump, according to FilmL.A., was due to the number of single-camera comedy series in production locally.
There was also growth in the webisodes category, which FilmL.A. has tracked since 2008. It now makes up about 9 percent of annual television production and last quarter saw an unanticipated production surge (up 148.8 percent to 423 PPD), according to the group.
"The television landscape is changing in Los Angeles, and economically, the sector has taken a turn for the worse," Paul Audley, FilmL.A.'s president, said in a statement. "Many of the new TV projects we're coordinating permits for have low spending and employment impacts. More needs to be done, policy-wise, to help return sought-after TV drama projects to Los Angeles."
Audley pointed to the successful extension through 2017 of the California Film & Television Tax Credit Program as one way the city could see a rebound in production.
"We expect to see more state-qualified projects pull permits to film in L.A.," Audley said. "We applaud the recent two-year extension of California's film incentive program, and support expanding the program to stop the production outflow and attract a more diverse slate of high-value productions."