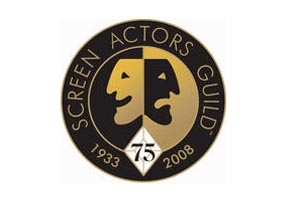 Committees in the U.S. Senate and House of Representatives last week signed off on health-care legislation, which has won the hardy endorsements of the Screen Actors Guild and the American Federation of Television and Radio Artists. Known as America's Affordable Health Choices Act of 2009, the legislation would, among other things, require that employers provide insurance or face a penalty, create a public insurance plan to compete with private plans, and prevent pre-existing conditions from barring a person from coverage.
"This landmark legislation…will finally put our families and economy back on track," said AFTRA national president Roberta Reardon. "By helping to control rising health-care costs and ensuring an employer 'pay-or-play' requirement—while not burdening Americans with additional taxes on the health insurance they receive through their jobs—this bill offers real health-care reform that America needs now."
Said SAG president Alan Rosenberg, "We are moving toward a truly historic moment when Americans finally will have access to quality, affordable health care."
The performers' unions would love for comprehensive health-care reform to become law. Currently, union members must reach certain earnings thresholds each year ($10,000 for AFTRA, $14,070 for SAG) to qualify for minimum coverage, but many struggle to make even that. With Democrats controlling the White House and Congress, universal health care in the United States stands its best chance of becoming reality, but significant hurdles remain.
Moderate Democrats are balking at the speed of the process, as well as the substance of the legislation as it currently exists. Most notably, senators and representatives worry about what a revamped system would do to an already ballooning deficit. The Obama administration is facing resistance from outside the Capitol as well. The New York Times reported July 20 that governors are deeply concerned that the health-care act would require greater expenditures for Medicaid, the insurance program for the poor that is administered by the federal and state governments. Governors fear new regulations from Washington without having the additional money to pay for them.
John Connolly, executive director of Actors' Equity Association, countered that it would be much more costly if the government were to do nothing. "The truth is, health care willy-nilly is expensive," he said. "What we have to face as a society is: Is it going to be increasingly expensive and increasingly exclusive? Or are we going to bite the bullet and say, 'This country will become uncompetitive on a world scale if we don't have health care.' On a business basis, that's what's facing this society."
Hollywood Shuffle: David Jolliffe was elected by the board of directors of SAG's Hollywood division to take the national board seat of Justine Bateman, who resigned. SAGWatch.net, however, has reported that the board didn't have a sufficient number of members present when the votes were cast and is now trying to get Jolliffe on the national board through a written-assent motion. Partisans of Membership First on the Hollywood board objected vociferously to written assent when it was used to fire national executive director Doug Allen and replace him with David White. Jolliffe, also of Membership First, was on the Hollywood board until last September, when he lost in SAG's annual elections.