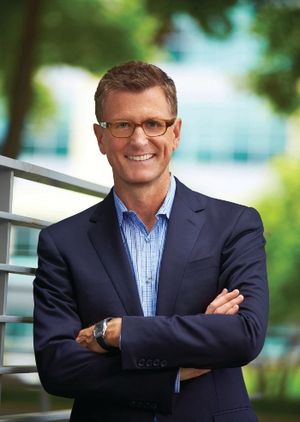 Fox's switch to year-round development will translate into more work for actors, Seth Yanklewitz, the network's VP of casting, told Backstage.
Kevin Reilly, Fox's chairman of entertainment, recently made headlines when he pledged to switch to a cable-style development model. Not all network executives agree with Reilly's dim view of pilot season; CBS Entertainment President Nina Tassler said the season injected a "creative adrenaline" into development.
But Yanklewitz and some casting directors say Reilly's move will benefit actors. "It will be better for actors because fewer of them will be fired at table reads," Yanklewitz said, referring to the tumultuous development process through which most pilots currently go.
"What happens now is that actors hang on, they think a pilot's amazing, they do it, it doesn't get picked up, they're out of the job," he said. "The goal is we pick up more series. At the end of the day, more actors will get work."
The move could also mean an end to "defensive casting," which puts actors in projects they might not be right for.
"When you're in that foxhole, competing with 80 other pilots all looking for the same talent at the same time, you find yourself casting 'defensively,' hiring an actor before the other guy snaps them up instead of making cogent creative choices," said casting director Marc Hirschfeld.
But casting director Judy Henderson, who won an Emmy for her work on the Showtime series "Homeland," said the demise of casting season could hurt actors looking to make the switch from New York to Los Angeles.
"A lot of actors go to L.A. during that time so that they can introduce themselves to the Los Angeles community, and if it were ongoing I don't think they'd be running back and forth like that," she said. "It's nice to know that there may be a lot of work for x amount of time for the actor, so you're not just uprooting for one [potential job]."
If pilot season goes the way of the dinosaur, Henderson recommended actors make the cross-country trip to Los Angeles only if they get an audition. "It's hard to go out when there's nothing to go out for," she said.
Casting director Sharon Bialy, who worked on "Breaking Bad" for five seasons, dismissed the idea that ending pilot season would hurt East Coast actors' chances of getting work. "New York actors get hired throughout the year, and so do actors all over the globe, for pilots. They don't necessarily have to be in L.A. for it," she said.
Moreover, she said that the end of pilot season could actually improve actors' chances of having their pilot picked up to series. "The casting in a pilot is the most crucial of all of the elements because if you don't cast your leads correctly, your show won't get picked up," she said. "It would be better for everyone if it was spread out throughout the year."
Part of the reason why Reilly is pushing the move to a full-year development process is that it gives shows time to gel. Cable has adopted the full-year approach, which can help casting directors assemble the right talent, Bialy said.
When casting the "Breaking Bad" pilot six years ago, she recalled, "with the exception of Bryan [Cranston], nobody else was well-known. And I don't know a network other than AMC that would have greenlit 'Breaking Bad' with the cast we assembled."