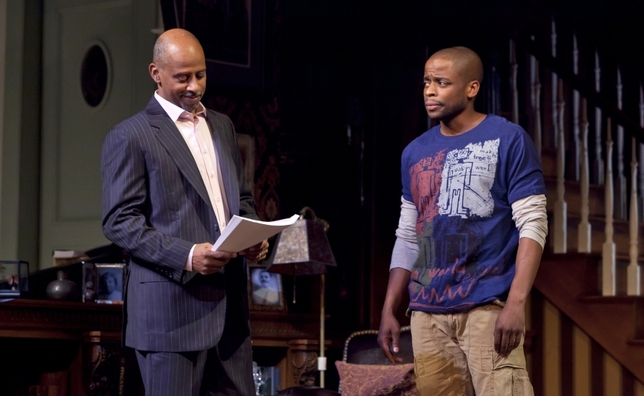 HBO is planning to bring more Broadway to your television.

The Hollywood Reporter reported that the pay cable channel has given a script commitment to an hourlong television adaptation of "Stick Fly," playwright Lydia R. Diamond's original Broadway play about the secrets, prejudices, rivalries, and infidelities that are exposed during a wealthy African-American family's weekend getaway in Martha's Vineyard.

Diamond is adapting the screenplay and will also executive produce with Alicia Keys and Nelle Nugent, who were among the producers of the Broadway production.

"Stick Fly" opened Dec. 8, 2011, at the Cort Theatre and ran for 93 performances, closing Feb. 26, 2012. The cast of the Broadway production featured Dulé Hill, Mekhi Phifer, Tracie Thoms, Ruben Santiago-Hudson, and Condola Rashad, who earned a Tony nomination for her performance. Casting for the HBO version has not been announced.

HBO has had success in the past by adapting theater for television, with TV movie versions of "Angels in America," "Wit," "Dinner With Friends," "The Sunset Limited," and more receiving positive responses from critics and viewers. The network had also been developing an adaptation of Lynn Nottage's Pulitzer Prize-winning drama "Ruined," but the project did not move forward.

In other stage to screen news, Pam Williams Productions announced Dec. 17 that it had obtained the feature film rights for writer-director Joshua Ravetch's new play "One November Yankee." The world premiere production, starring Harry Hamlin and Loretta Swit, is currently running through Jan. 12 at the NoHo Arts Center in L.A.

"We've often discussed the cinematic quality of the play, and we were thrilled when Pam Williams and her team saw the stage production and responded to the characters and themes of the sudden and unexpected twists and turns that life can take," Ravetch, a graduate of New York's Stella Adler Conservatory, said in a statement.