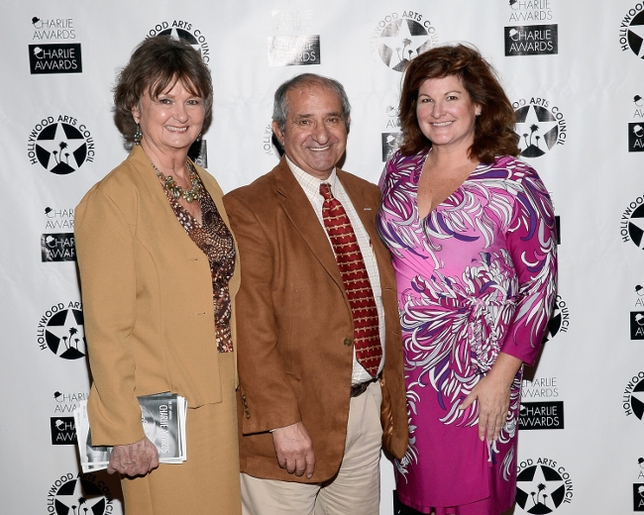 The Hollywood Arts Council announced a record fundraising haul as it looks to keep actors on stage in the cradle of the entertainment industry.
Neighborhood rents are on the rise as megadevelopments transform the area that was once a haven for intimate, scrappy theaters. Rising costs have forced some companies that have operated there for years to decamp for neighborhoods such as Atwater Village or North Hollywood. Celebration Theatre and Open Fist Theatre Company, for instance, recently embarked on itinerant seasons after getting hit with monthly rent hikes as high as 50 percent.
The Council, a nonprofit group, has been advocating for a partnership between the theater community, city officials, and the developers behind the massive new housing and retail projects. Its goal: A mixed-use facility that could house a 99-seat theater and rehearsal space alongside restaurants or retail—with parking to boot.
The Palladium Residences project near Sunset and Vine is being mentioned as one possible site.
"That to me would be the ultimate thing — a performing arts center here in Hollywood," Shauna McClure, executive director of the Council, told Backstage.
The group plans to use a portion of the $110,000–$125,000 it raised this year to fund its theater advocacy effort. "I'd love to see a paid ad campaign," she said. "But unless someone is willing to step in and partner with you, an ad campaign can be very expensive."
The group will also use the money, the most it has raised in its 36-year history, to fund Project S.O.A.R., which puts theater and visual arts teachers into underserved Hollywood elementary schools.
The money mainly came through an online auction and the organization's 28th annual Charlie Awards luncheon, which honored songwriter Richard M. Sherman (Music Arts), entertainment reporter George Pennacchio (Media Arts), and Pink's Hot Dogs (Culinary Arts Award), among other people and organizations that "truly give back."
Meanwhile, Council president Nyla Arslanian is set to step down in August after serving for some 30 years. There will be a board election in September, but insiders expect a successor to be identified by the end of June.
Daniel Henning has ruled himself out because he'd have a conflict of interest between the board position and his role as artistic director of the Blank Theatre. Meanwhile, board members Stasia Washington, a senior vice president of First Foundation Advisors, and David Warren, director of operations at Zilkha Neurogenetic Institute Keck School of Medicine of USC, are considered frontrunners.
"Now it's time to pass the baton," said McClure. "Hollywood's doing great, but that has its own set of problems."
Inspired by this post? Check out our theater audition listings!