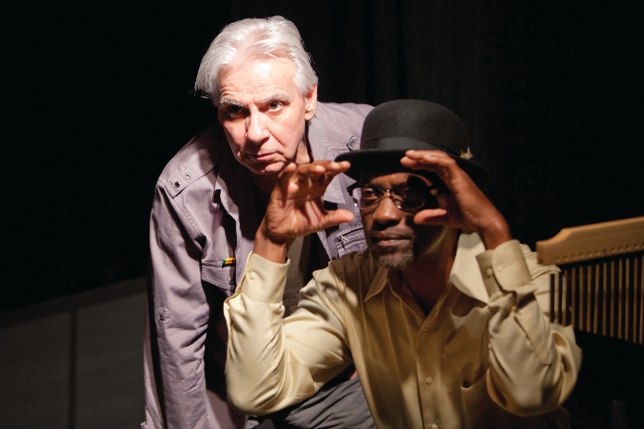 Hollywood theaters need to act fast if they're going to keep a foothold in a neighborhood of Los Angeles that's experiencing a renaissance of development.
That was the message delivered to members of the city's theater community by Steven Tronson, a vice president at Avison Young, a commercial real estate firm, and treasurer of the Hollywood Arts Council.
"Unless you get in with a real estate developer, you're not going to get any of the good stuff," Tronson said on Nov. 9 at a forum organized by Daniel Henning, founding artistic director of the Blank Theatre, and the Hollywood Arts Council, a non-profit advocacy group.
Mega developments such as Columbia Square, at Sunset and Gower, Millennium Hollywood, near the Pantages Theatre on Hollywood Boulevard, and Blvd6200, a mixed-use development that spans both sides of Hollywood Boulevard between Argyle and El Centro Avenues, are transforming the area and driving up rents.
Celebration Theatre, a mainstay of West Hollywood, recently embarked on an itinerant season after its landlord leveled an almost 50 percent rent increase. And Open Fist Theatre Company, which had been operating out of a venue farther down from Celebration on Hollywood's Theatre Row, is also in the midst of a homeless spell.
The two groups together with Rogue Machine Theatre are discussing the possibility of joining forces with a developer to create a theater multiplex that could house multiple companies. Tronson called the theaters' pitch to developers an "abstract idea."
"You're bringing something to the table, but you're not bringing a lot of money," he said. "You got to bring something to the table—it makes it worth their while."
Moreover, he said, the theaters will need to act quickly as several more Hollywood-area projects are in the pipeline.
"You've probably got another half dozen monster projects coming up in the next 10 years," he said. "Get in on one of them and then you've got your multiplex."
But some producers are against the idea of putting the community's energy and resources into building more 99-seat venues.
"The opportunities for commercial producers in Los Angeles are extremely limited because of the lack of viable mid-sized houses in decent locations," said Frier McCollister, an independent theater producer who formerly worked with the Saban Theatre in Beverly Hills.
The El Portal Theatre in North Hollywood and the Los Angeles Theatre Center are a couple of the only mid-sized houses available to rent, he said.
"The smaller companies, if you have a show that's taking off, you're stuck in a limited run and there's nowhere to move it," said McCollister. "You have no ability to create a real hit."