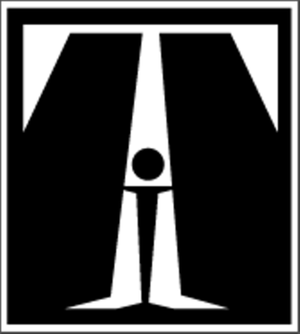 The New York Innovative Theatre Awards will present honorary awards to Five Lesbian Brothers, the Theatre Development Fund, and Astoria Performing Arts Center at this year's IT (Innovative Theatre) Awards, the organization announced today.

Five Lesbian Brothers will receive the 2012 Artistic Achievement Award, recognizing the company's artistic contribution to the Off-Off-Broadway community. Maureen Angelos, Babs Davy, Dominique Dibbell, Peg Healey, and Lisa Kron formed Five Lesbian Brothers in 1989 and their five full-length plays have been produced in New York and around the world.

"The Brothers are proud to be a part of the Off-Off-Broadway tradition, humbled to be included in the distinguished company of the former recipients, and deeply honored to be receiving this Artistic Achievement Award," the members said in a statement.

The Theatre Development Fund will receive the 2012 Ellen Stewart Award, which is "presented to an individual or organization demonstrating a significant contribution to the Off-Off-Broadway community through service, support, and leadership." TDF has become the largest nonprofit performing arts service in the country since its founding in 1968, with a variety of programs dedicated to developing audiences for New York theater and the performing arts. TDF is best known for its TKTS discount ticket booths, and its new Off-Off@$9 program is designed to increase attendance at Off-Off-Broadway productions by offering discounted tickets for $9 to all participating shows.

"We are very honored to be recognized with this prestigious award," Michael Naumann, TDF's managing director, said in a statement. "We have been thrilled by the response to our Off-Off@$9 program for our members and are looking forward to opening the program up to the general public in the next few weeks, allowing adventurous theater goers to discover the riches of Off-Off Broadway."

The 2012 Caffé Cino Fellowship Award, which honors an Off-Off-Broadway company "that consistently produces outstanding work," will be presented to the Astoria Performing Arts Center. The non-profit organization represents the diversity of Queens in its programming, which includes initiatives supporting local youth and senior citizens. APAC has been nominated for 21 IT Awards since it was founded in 2001, winning four.

"We're thrilled to be recognized by our peers in the indie theater community," APAC Executive Director Taryn Sacramone said in a statement. "We've been proud to bring Off-Off-Broadway to Astoria for the past 12 years."

More than 1,650 individual artists, 450 productions, and 350 Off-Off-Broadway theater companies have been honored by the IT Awards since 2004. The 2012 nominees, which were announced July 23, include 137 individual artists, 52 different productions, and 57 companies.

The eighth annual IT Awards ceremony will be held Monday, Sept. 24, in New York City.