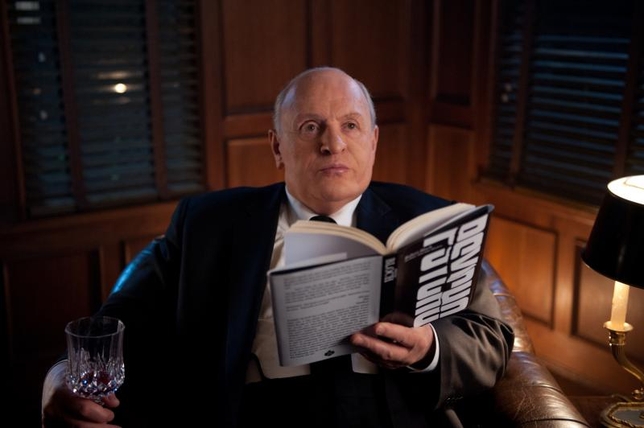 How do you cast a movie about the making of one of the most-watched films in history? That was what casting director Terri Taylor had to figure out as she set about her work on "Hitchcock," which explores the relationship between the famed director and his wife during the days when "Psycho" was being born. Anthony Hopkins and Helen Mirren were already in negotiations to play Alfred Hitchcock and Alma Reville when Taylor joined the project. But the rest of the cast list was a clean slate for the CD and director Sacha Gervasi to fill.
"My job as casting director was to help Sacha cast every other speaking role in the film," Taylor says. "I would make suggestions about which actors I thought would be best suited for each individual part; Sacha and I would review those ideas, and then for most roles, we used a thorough audition process."
Part of the challenge was that many of the actors would be playing people whose faces and mannerisms were already intimately known to millions of moviegoers. The filmmakers settled on Scarlett Johansson to play Janet Leigh and Jessica Biel as Vera Miles.
"Obviously you try to find a physical resemblance, but you also want the actor to embody the spirit of the person they are portraying," Taylor says. "For example, when James D'Arcy auditioned for Anthony Perkins, it was so clear he was the right actor for the role. The physical resemblance was very good, but he captured the sound of Perkins' voice, his body language, his shyness, even his smile."
Scarcely a seasoned filmgoer exists who can't conjure a mental image of Perkins at will. But Taylor was no less invested in finding the right actors to fill out the rest of the based-in-reality roles—such as Toni Collette as Hitchcock's assistant Peggy Robertson and Michael Stuhlbarg as studio exec Lew Wasserman.
"The script was terrific, so I knew we were dealing with a very special project that would attract exceptional actors," Taylor says. "But because 'Hitchcock' is based on real people, I knew we were going to need to audition as many actors as possible to make sure even the smallest roles were cast thoughtfully. In one case, we auditioned nearly 40 actors for a role that only had two lines of dialogue. That meticulousness was fueled by Sasha's dedication to authenticity, and as a result, I think we ended up with a wonderful ensemble cast."
Casting Director: Terri Taylor
Director: Sacha Gervasi
Writers: John J. McLaughlin, based on a book by Stephen Rebello
Starring: Anthony Hopkins, Helen Mirren, Scarlett Johansson, Jessica Biel, James D'Arcy, Toni Collette, Michael Stuhlbarg
The Pitch: A look at the relationship between Alfred Hitchcock (Hopkins) and his wife, Alma Reville (Mirren), during the making of "Psycho."