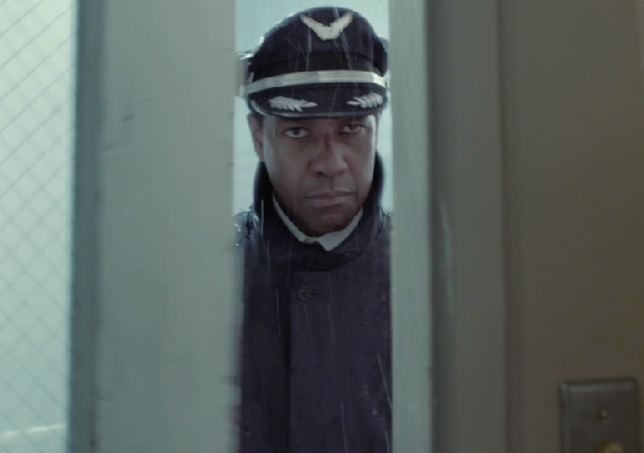 Casting director Victoria Burrows has been working with Robert Zemeckis for more than 18 years, so the decision to cast the drama-thriller "Flight" wasn't a difficult one. "He always does amazing projects, and this was a gem in the way it was written and the way he wanted to shoot it," says Burrows. With the material she was given, Burrows says the five-month casting process went relatively smoothly. "We put out a breakdown, and all the agents loved the scripts, so the actors were drawn to it like babes to sugar," says Burrows. From there, it was just a matter of putting together the right ensemble. Denzel Washington stars as Capt. Whip Whitaker, a pilot struggling with alcohol addiction, and is surrounded by a strong ensemble of high-caliber actors, including John Goodman ("The Artist"), Oscar winner Melissa Leo ("The Fighter"), and Oscar nominee Don Cheadle ("Hotel Rwanda").
Burrows says one of the more difficult roles to cast was Nicole, the female lead. British actor Kelly Reilly won the part of the recovering heroin addict who falls for Whitaker, but it was a long process. "Everyone has an opinion, and we had to satisfy the studio as well," says Burrows. Burrows had to fight for Reilly, because she didn't have a lot of U.S. credits, and wasn't as known as the other actors.
One surprise in the casting process was Don Cheadle. When Burrows began casting the role of Hugh Lang, the lawyer hired to limit the airline's liability, only Caucasian actors were being seen. But Washington and Zemeckis discussed seeing African-Americans for the role as well. "Tada! Don Cheadle," says Burrows. Another interesting twist was casting the role of a character known as "Cancer Guy." The part was originally written for a 19-year-old, but when James Badge Dale came in to read for Lang, he asked to read for Cancer Guy. Burrows says, "He knocked it out of the park, and [Zemeckis] said he was the guy, hands down. He's amazing in the film."
Burrows says casting was about putting together the puzzle of the right ensemble. Rounding out the group are well-known character actors Goodman as Whitaker's friend who enables Whitaker's addiction, Leo as the National Transportation Safety Board attorney who goes head-to-head with Whitaker to extract the truth from him on the stand, and Bruce Greenwood as Whitaker's friend and union representative.
Casting Director: Victoria Burrows
Director: Robert Zemeckis
Writer: John Gatins
Starring: Denzel Washington, Don Cheadle, Kelly Reilly, John Goodman, Bruce Greenwood, Brian Geraghty, Tamara Tunie, Melissa Leo, Nadine Velazquez
The Pitch: When a plane malfunctions mid-flight, a pilot (Washington) saves the passengers with a death-defying crash landing. He's initially lauded as a hero, but public opinion changes when the FAA begins to investigate and his history of substance abuse is brought to light.