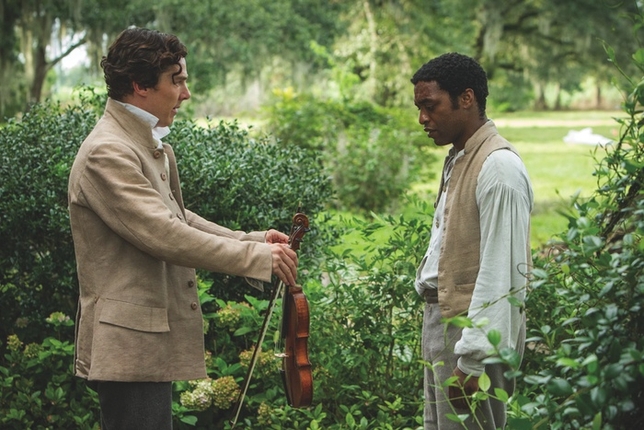 "I was terrified when I began, because I had just been given one of the best scripts I had ever read," says casting director Francine Maisler of casting the epic historical film "12 Years a Slave" with director Steve McQueen. The film is based on Solomon Northup's memoir about his life in slavery after being abducted as a free man in New York. Says Maisler, "During the [casting] process, Steve was always asking, 'Who do you have a passion for? That is who I want to see.' "
Tackling such sensitive and important subject matter required special actors. Chiwetel Ejiofor, who embodies the perfect blend of strength and forced passivity as Solomon Northup, was already attached, as were Michael Fassbender as sadistic slave owner Edwin Epps and Brad Pitt as abolitionist Bass. So Maisler started with the larger remaining roles.
"Because of subject matter, many actors felt passionate about the project, but it was very important to find the actors that best fit together and enhanced Steve's vision for the film," she says, adding that her job was to realize McQueen's vision. "Steve has such great taste, so it was really all about supporting his choices."
Maisler says she tries not to think of specific actors when casting a role. "This way I don't get stuck on one train of thought and can keep my mind open creatively. The obvious choice isn't always the best or most interesting." She tries to stay open-minded and see people outside of the obvious options. With the role of Hamilton, one of Solomon's kidnappers, Maisler says, "We knew we wanted to walk the line between a comedic flair and menace." So they brought in a lot of comedians even though the role was written as a dramatic part. "It's always nice to see actors who can easily work outside of their usual mode. You always hope when you bring someone in that they'll be great, so it was wonderful to see it all come together with Taran Killam."
One of the most challenging roles to cast was Patsey, because they were looking for so many qualities in the part. Patsey is a young slave who draws the special attention of her owner and who Northup does his best to protect under the circumstances. "I know Steve has talked about Lupita [Nyong'o] being his 'Scarlett O'Hara' in terms of the search for Patsey—but even in this case where we saw hundreds of women, once we read Lupita, we knew we had someone very powerful."
Maisler says the great material they were working with led to many memorable performances. "Actors appreciate working with powerful material," she says, crediting that as one reason they saw so many strong auditions. "It's so important to never rest on your laurels, especially with a project that has been written so beautifully and has such a great team behind it. Actors will surprise you in the room if you let them. It's all about digging deeper."
Casting Director: Francine Maisler
Director: Steve McQueen
Writer: John Ridley
Stars: Chiwetel Ejiofor, Lupita Nyong'o, Michael Fassbender, Benedict Cumberbatch, Brad Pitt, Sarah Paulson, Alfre Woodard
The Pitch: This drama is based on the true story of Solomon Northup, a free African-American man who was abducted and sold into slavery.