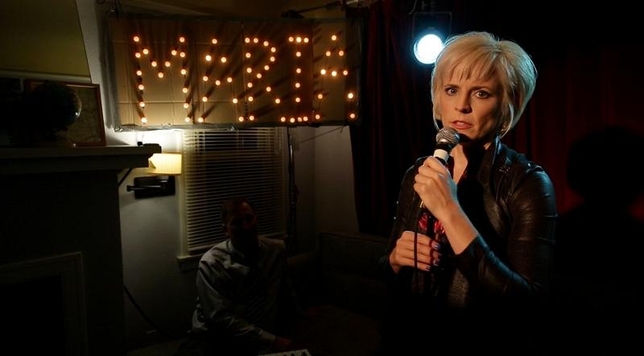 When comedian Louis C.K. bypassed traditional distribution models and sold his hour-long standup special, "Live at the Beacon Theater," late last year directly to his fans for five dollars per download on his website, he revolutionized the way comics can produce and distribute their content. Jim Gaffigan and Aziz Ansari quickly followed in his footsteps.

Now, with the help of a video platform called Chill, anyone who knows how to upload a video to YouTube can also sell their content online. On Nov. 29, the company announced the launch of Chill Direct, which gives comedians, musicians, filmmakers, and other artists control over their creations while aiding with distribution.

"The community gives filmmakers and comedians the ability to distribute premium video directly to fans," Chill co-founder and CEO Brian Norgard told TheWrap. "The common analogy is to Louis C.K. and his 'Live at Beacon Theater.' That was a seminal moment in the entertainment business and a lot of things now allow direct-to-fan to become a viable model."

C.K. and Gaffigan successfully sold their specials exclusively on their personal websites, as did Ansari (who used a company called VHX to help sell his hour-long "Dangerously Delicious" as a digital download). In early November, comedian Maria Bamford announced that she would be self-releasing her next comedy special online too. Rather than sell the video on MariaBamford.com, however, "Maria Bamford: The Special Special Special!" became available exclusively on Chill when the site launched Nov. 29.

"If the artist is someone who's got a digital savvy and very large audience, then I'm 100 percent in favor of it and I really don't see any downside," Brian Volk-Weiss, head of production & SVP of talent management for New Wave Entertainment, told Backstage earlier this month regarding the benefits of online self-distribution. "But one of the major problems with self-releasing is, you're kind of fishing in your own pond. When you do a special on HBO or Comedy Central or Netflix, you're getting your work out there to people that are not familiar with you, and that's how you make new fans."

Chill can help emerging artists reach new audiences by distributing content on its own site, which includes a social media component and already attracts about 20 million users who upload, discover, and watch videos online each month. Chill receives 30 percent of the revenue from each transaction, but the filmmaker retains the rights to the content.

"We believe in the power of connected communities," Norgard told TheWrap. "Customers and communities can coalesce around creators in a more collective fashion. Building a community from scratch on your own domain is very, very challenging."

In addition to "Maria Bamford: The Special Special Special!," other titles now available or coming soon to Chill Direct include: "Please Subscribe," a documentary about YouTube stars; "Thank You for Judging," actor Michael Urie's documentary about competitive high school speech and debate; "The New Kind," a collaborative sci-fi series; "Battlefield of the Mind," a documentary about America's homeless veterans and PTSD sufferers; comedian Ari Shaffir's hour-long standup comedy special; "Julien & Claire," a feature film about an American dancer who meets a French musician in Paris; and new episodes of "Unknown Sender," a thriller from Hollywood writer-producer Steven E. de Souza ("48 Hours," "Die Hard").

Chill also offers artists real-time sales analytics. Videos are viewable on multiple platforms including personal computers, iOS and Android devices, and Internet-connected televisions.