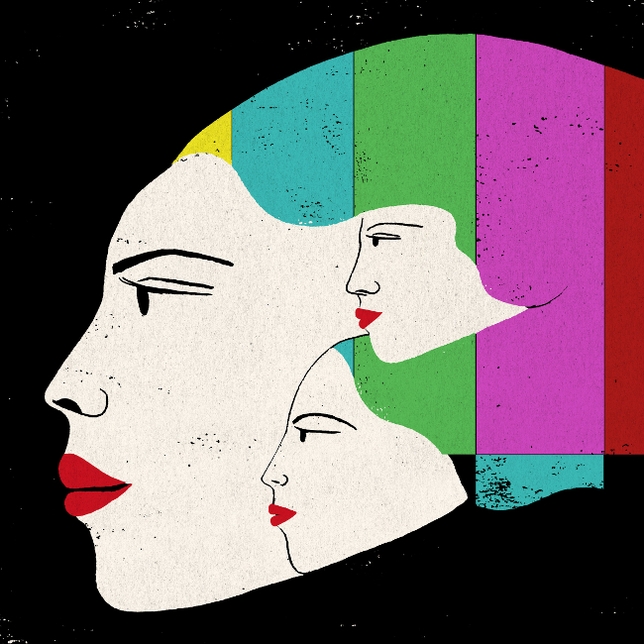 This summer I had the great pleasure of starring in my first web series, "Cleansed," about a girl named Max who goes on a weeklong juice cleanse in Los Angeles only to stumble into various absurd situations and characters à la "Alice in Wonderland." It's a comedic take on the current state of wellness culture as well as an exploration of one woman's quest for self-actualization against a sun-filled, slightly hazy L.A. backdrop.
"Cleansed" was created by writer-director duo Sarah Scarlett Downing and Flora Birnbaum, and produced by Natalie Sandy, a trifecta of women who went outside the bounds of their respective titles and covered location scouting, casting, wardrobe, editing, and a variety of other behind-the-scenes roles. The result is a wry, visually stunning six-part series that was both artistically fulfilling and incredibly fun to shoot.
The term "web series" has, over the last few years, become a kind of shorthand for content that can be made quickly and affordably. But it's one of the only mediums that remains tonally and structurally undefined and maintains a true independent spirit at its core. As an actor, a web series can be a swift and effective antidote to the often exhausting grind of auditioning or overall lack of roles you feel you may be right for. Last year, friends Monica Hewes and Diana Gettinger wrote, produced, and starred in the web series "Ex-Best," which they released on Vimeo. They're great examples of talented actors who created great characters for themselves as well as a storyline that's both hilarious and heartbreaking, and then effectively used the web series format to their advantage.
I use the word effectively because while some film festivals (always a great platform to screen your work) are starting to develop web series programming, creators can retain the liberty of being able to forge ahead regardless of acceptance or rejection letters. The freedom to place content on the internet for an immediate audience removes the "gatekeeper" dynamic and allows an audience to develop on its own. Diana and Monica did as much, and the response was so positive they're already on their way to creating a second season.
While series such as "High Maintenance," and "Broad City" have made their way from the computer screen to cable television, there's a Wild West element embedded in any web series that's being created today. Of course, there is an underlying hope that the content will speak for itself and will be picked out of the interweb to be featured on a larger platform. But regardless of the results, a web series can allow creators and actors to retain a sense of infinite creative freedom. While you may be aiming to be the next HBO show, there is no limitation as to where your stories or characters can go. Beyond anything else, the experience of simply making something with similarly minded collaborators will help restore any actor's faith in the creative process.
Hollyman is an actor ("White Reindeer," "Gayby") who is currently writing her first film.
BROWSE: Find your next favorite collaborator with our short film audition listings!