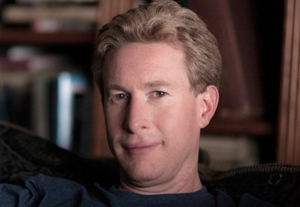 Finding an agent is tough. For kids looking to get into commercial acting, one top talent agency executive and a former child star dish on what it takes to standout.
For commercials, it's all about the interview process and how well a child can sell the product. Having strong reading and speaking abilities doesn't hurt either. "Natural expressions and personality are the keys to success in commercials at all ages," says Natasha Matallana, president of
Take 3 Talent Agency, Inc.
, which represents children, teens and adults for television, films, commercials and theater in New York. "The best commercial kids are those that other kids feel are approachable and/or aspirational," she says.
According to Christopher M. Allport of
Allport Productions
in Toluca Lake, Calif., it's essential for a child looking for a commercial career to have an agent. "You probably can't get commercial auditions without getting a legitimate kids commercial agent," he says. Allport, who currently works with youth as a director and coach, knows a thing or two about working with commercial agents. The former child star landed coveted national commercials for Coca-Cola, National Educational Association, Apple Computer, Little Caesars Pizza, and Suzuki. (He was also the voice of Casper the Friendly Ghost). "I loved it," recalls Allport on his career in commercials. "I can't remember an instance when I didn't like commercials as a child," he says.
Commercial agents and voiceover agents are typically in the same "division" within an agency. Typically, commercial agents are looking for a child with a strong personality and a great look. This doesn't mean your child needs to be a model, a perfect size, or necessarily gorgeous. They just need to be interesting. "If your child fits into a 'type,' this will usually help them when it comes to commercials," says Matallana.
A commercial agent for children wants to see how upbeat, aspirational and positive that child can be, which comes through in an interview. At Take 3 Talent Agency, Inc., the interview process varies depending on the child's age. For non-readers, the interview is an exercise to see how well the child interacts, and then sometimes, they are given some line feeds for a very short commercial. For readers, the child will be given a commercial, usually a cold read when they come in. "As a consumer for children's products, you wouldn't wish to watch a TV commercial if the principle talent looks too dull or bored," says Matallana.
Agents want to get to know their young clients on a more personal level. A younger child will often be asked to tell the agency about themselves such as their age, year in school, favorite subjects, colors, songs, television shows, games, their friends and family. "We as agents want to know what lightens them up and makes them happy and positive," says Matallana.
Allport recalls his experiences working with national brands as more fun than intimidating. "The auditions were competitive, though the sets and directors were so much fun," says Allport. "You have to be on top of your technique and your game, but so much of it has to do with luck," he says. Allport, who worked with Bob Preston and Evelyn Schultz at CESD Agency, loved the techniques that came with commercial acting. "I loved doing multiple takes and staying in character."
One of Allport's fondest memories was a Coca-Cola commercial he did when he was 16. The director had him and the other teens sitting at a bar, drinking cokes, and looking bored. The director told the teens not to turn around or move until they were told. Music started playing, and after about 8 minutes of nothing, the teens were getting restless. When they were finally told to turn around, on set was a gorgeous woman wearing a pleather body suit and dancing in platform shoes. "The director wanted that reaction to be real, and boy did he get it!" says Allport.
For parents looking for a commercial agency, do your research and follow recommendations. "If several parents are raving about an agency, definitely submit there," says Matallana. Send out photos/resumes to several agencies, large and small, take meetings, and find the best "fit" for the child, says Matallana. Looking to standout to an agency? The cooperation of the parents does play an important role. If the parents are easy to work with and are able to get their child to an audition, it certainly helps, says Allport.