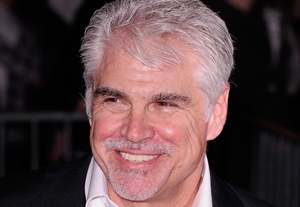 Director
Gary Ross
will not direct "Catching Fire," the sequel to the mega box-office hit "The Hunger Games," according to the
Associated Press
.
In a statement Tuesday, Ross said "after difficult but sincere consideration," he'd decided not to direct the film. He blamed limited time to write and prepare the film because of a tight production schedule.
Before Ross' Monday meeting with Lionsgate, concerns circulated in the
media
that he had already stepped away from the production, as stars Jennifer Lawrence, Josh Hutcherson, and Liam Hemsworth had already put deals in place for the sequel and the filmmaker had not.
Ross was concerned about the rigorous production schedule due to Jennifer Lawrence's next production of Fox's "X-men: First Class," set to begin filming in January. The director also requested a massive raise from his $3 million paycheck for the firs film.
Ross said directing "The Hunger Games" was the happiest experience of his professional life. Lionsgate officials said they're "very sorry" Ross has chosen not to direct "Catching Fire," but they look forward to working with him on future projects.
Lionsgate will release the second installment of the franchise based on Suzanne Collins' book trilogy in November 2013.