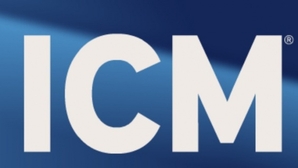 ICM Partners continues rebuilding its lit department, with Melissa Aouate the latest to join, Backstage has confirmed.
Aouate, formerly the director of development who worked with Robert Zemeckis and Steve Starkey at ImageMovers, will serve as a television literary agent. She's set to start after Thanksgiving.
The move is actually a return for Aouate, who started her career at the agency as an assistant in the motion picture literary department.
At ImageMovers, Aouate worked on features including "Flight" and was an executive on projects such as "The Demonologist, "The Charles Fort Prophecies," and "How to Survive A Garden Gnome Attack."
Aouate has also been involved with Showtime's "The Borgias" and developed a number of television projects currently being pitched by ImageMovers under a Fox TV Studios deal.
During her time at the company, she also worked with its animation arm, ImageMovers Digital, where her responsibilities attached her to "Monster House," "Beowulf," and "A Christmas Caro
ICM has recently seen some staff changes. In the TV lit department, long-time talent agent Bob Broder left to work for Chuck Lorre, although his client base remained with the agency.
Nicole Clemens left the motion picture lit department this summer to join FX. To beef up that department, ICM recently brought in literary agent Bart Walker and Christina Bazdekis, who both work out of its New York office.
Meanwhile, Eric Skinner went to work for David Guillod's literary management company after only a brief stint with ICM as an agent.