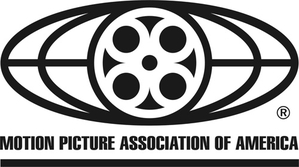 Hollywood applauded Washington's stepped up monitoring of so-called "notorious overseas markets" as it readies to unleash a new weapon in its fight against piracy.
The Office of the U.S. Trade Representative on Thursday released its third out-of-cycle review, which highlighted "some of the most prominent examples" of pirate-friendly websites, marketplaces, and bazaars, many operating or hosted in China, South Asia, Russia, and Mexico. The USTR said it "urges the responsible authorities to intensify efforts to investigate reports of piracy and counterfeiting in these and similar markets."
In response, Michael O'Leary, a senior vice president at the Motion Picture Association of America, issued a statement of support on Friday. "Identifying notorious overseas markets is important for fostering legitimate commerce, improving legitimate markets' viability and competitiveness, and boosting our country's overall economic strength," O'Leary stated. "The Notorious Markets report has fostered real improvements in the global marketplace, most recently with Taobao making significant progress to address counterfeiting of our members' content on its site, and we are grateful to USTR for this effort."
Taobao, the Chinese equivalent of eBay or Amazon, was removed from the 2012 list "because it has undertaken notable efforts over the past year to work with rights holders directly or through their industry associations to clean up its site," the USTR said in its report.
Sogou, a Chinese search engine, has also been removed from the list "based on reports that it has also made notable efforts to work with rights holders to address the availability of infringing content on its site."
The USTR's out-of-cycle report, which was begun in August, is part of an ever-expanding toolkit for Washington and Hollywood to use in their fight against content privacy. The feds have set up STOPfakes.gov, an interagency website, to facilitate reporting of copyright infringement at popular online retailers and marketplaces, including Taobao and Alibaba, a family of Internet sites that offers services such as consumer online product searches.
Meanwhile, the entertainment industry is working on a monitoring system of its own. A "Copyright Alert System," pushed by the MPAA in partnership with Internet service providers (ISPs) and which is meant to monitor file sharing networks, educate users about piracy and disrupt illegal downloads, is set to roll out in the next month, according to reports.