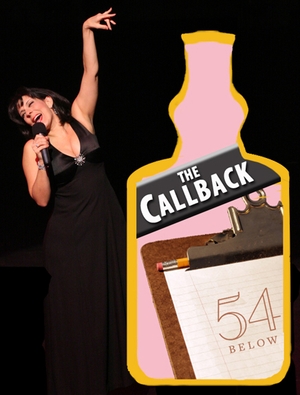 54 Below, a venue dubbed "Broadway's nightclub" and located near Times Square, is putting its own spin on an "American Idol" and other competition shows. Starting Monday, March 18, the venue will launch "The Callback," a weekly competition in which aspiring artists will perform for a chance to win their own limited engagement at 54 Below. The late-night event will be hosted by Christine Pedi, the Sirius XM radio host of "The Broadway Breakfast."
Performers who wish to participate are asked to submit a 2-3 minute audition video, which can contain footage from previously recorded performances. These videos will be screened by 54 Below staff and can be sent to thecallback@54below.com. Qualifying contestants will be notified by email.
Similar to the structure of other singing competitions, the public will have the opportunity to pick the semi-finalists. Each contestant will compete in a preliminary round, where they will perform one song on stage. These performances will then be uploaded to 54 Below's Facebook and Youtube pages, and each night the audience will be able to select a winner to advance to the semi-finals.
Contestants who fail to pack this cut will have a chance at redemption though. Within 24-hours of each event, videos of the preliminary performances will be uploaded onto 54 Below's social media sites and people will have the chance to vote once again. The performer who rakes up the most votes will then move on to the semi-finals.
During the semi-finals, contestants will perform two songs in front of a panel of industry executives though the audience will ultimately choose the winners who will duke it out in the final callback.
In the last stage of the series, the final callback, contestants will perform three songs and a panel of celebrity guest judges will pick the ultimate winner.
For more information about how to audition or attend the semi-finals visit www.54Below.com. While there is no cover charge, there is a $20 food and beverage minimum to attend.