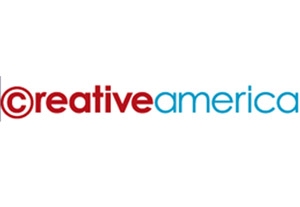 The film industry lost more than 140,000 jobs and $20 billion to piracy in 2005, according to a 2006 study by the Institute for Policy Innovation. Of course, 2005 was a long time ago. George W. Bush sat in the Oval Office. The U.S. economy had yet to be sucked dry by giant vampire squids. "Joey" was a TV show. But it's a study that Craig Hoffman does not hesitate to cite. Hoffman is the newly minted communication director for Creative America, an initiative launched last week by a coalition of film and television producers and unions to raise awareness of how piracy harms content creators.
"The industry's lost billions of dollars due to global content theft, and that's less money that's available for new production, which in turn means new jobs," Hoffman said. "It also impacts the downstream revenues on things like DVD and syndication, and that has an impact on things like people's pension and welfare and residuals."
Though the number Hoffman mentions may seem to be from a bygone era, no one in the entertainment industry—and few outside it—would argue that piracy doesn't do economic harm to the folks who make television and movies in an era of smart phones, tablets, and torrents. Where the battle lines are drawn is over the methods proposed to combat piracy. With Congress mulling tough new legislation, federal agencies taking bold action against so-called rogue websites, and even the White House jumping into the scrum, there has been no shortage of debate over how to address the problem.
The Right Tools
In April, Wired.com reported that the FBI had raided the home of Screen Actors Guild member Wes DeSoto, who was suspected of being the first person to upload copies of the films "The King's Speech" and "Black Swan" to the file-sharing site ThePirateBay.org. The FBI believed that the actor had uploaded screener copies provided by the studios to the guild for awards-season distribution to its members. The incident illustrates the difficulty that the industry has had in communicating its anti-piracy message. Creative America—which counts SAG and the American Federation of Television and Radio Artists among its founders—was designed to present a unified voice against piracy.
"There is a lot of misinformation out there about content theft, due to a lengthy history of people feeling comfortable that they can download a song here or a piece there without consequence to anyone," said David White, SAG's national executive director. "We realized we have to educate folks, beginning with those people in our industry, about the damage that unlawful downloading and unlawful streaming does to the industry. That's number one. Number two, we have to help develop and advocate for additional tools to help fight those professional websites designed to facilitate content theft."
Among the tools that the unions and studios have rallied behind is the Protect IP Act. The bill—which would empower the U.S. Department of Justice and private institutions to seek court orders blocking access to foreign websites that provide illegal access to copyrighted content—was approved unanimously by the Senate Judiciary Committee in May. A similar bill is expected to be introduced soon in the House of Representatives. Protect IP, like so little else these days, enjoys wide bipartisan support, and it is believed to have White House backing.
"Protect IP is an invaluable tool," White said. "We have to provide law enforcement with a way to go after rogue websites, those websites that are dedicated to unlawful activity."
But on the same day that Protect IP passed the Judiciary Committee, Sen. Ron Wyden, D-Ore., placed a hold on the bill, calling it "a threat to our economic future and to our international objectives." Critics contend that the bill is overreaching and could do damage to the domain name system, one of the foundational structures of the Internet.
"There are a number of different concerns," said Abigail Phillips, a senior staff attorney for the Electronic Frontier Foundation. "One is the impact on the domain name system. There are security concerns, concerns about fracturing the Internet. And it's very broad. This would target an entire website. There may be websites that have unlawful content on them, but they may also have lawful content on them."
White dismissed the concerns of the bill's opponents, as did Kim Roberts Hedgpeth, AFTRA's national executive director. "I think that those criticisms are overstated and, frankly, unfounded," Hedgpeth said. "There is no inherent right to steal content, and I think that's true whether you are talking about somebody walking into a store and stealing a DVD or you're talking about a different kind of theft that is occurring over the Internet."
Moving Parts
Both White and Hedgpeth, however, characterized Protect IP as only one piece of the puzzle in creating a less permissive environment for piracy. The union executives praised President Obama, who in 2009 named Victoria A. Espinel as the White House's first intellectual property enforcement coordinator. In May, Espinel's office urged Congress to make the streaming of illegal content a felony, and the next month, the Senate Judiciary Committee pushed forward a bill that would do just that.
SAG and AFTRA have also voiced support for a plan announced last week by the Internet service providers AT&T, Comcast, and Verizon—in conjunction with the Motion Picture Association of America, the Recording Industry Association of America, and their member companies—to institute a new copyright alert system. The system would notify consumers when their ISP suspects them of accessing copyrighted content illegally and allow ISPs to slow the Internet access of repeat offenders. A move last November by the U.S. Immigration and Customs Enforcement agency to seize the domain names of 82 online retailers alleged to have dealt in copyright-violating merchandise received similar praise from the unions.
With so many fronts opening up in the fight against piracy, it was, according to Hoffman, only natural that unions and employers would ally against what both see as an existential threat.
"The entire community came together in an unprecedented level of partnership," Hoffman said. "There was broad agreement that they had to educate, mobilize, and raise the priority level of fighting content theft for everyone."