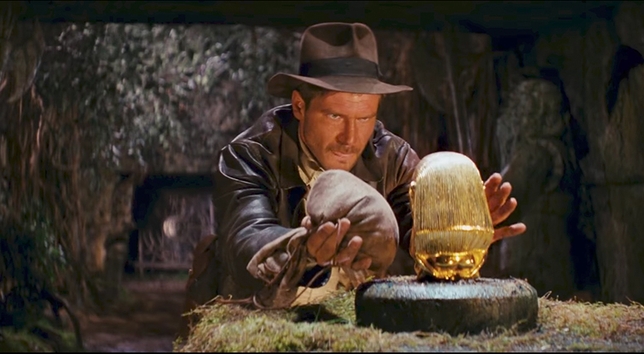 You probably already know there are tons of ways to hone your craft as an actor and explore opportunities, but in a city like L.A., these chances seem to lurk in the strangest places. This week, gain new perspectives on podcasting as an actor, see forgotten films, and even chow down on delicious pickles as a way to unwind. Your days should be balanced to enjoy your surroundings while working hard to accomplish your goals, so enjoy these fun and fulfilling activities!
See how a podcast becomes a variety show.
Like many actors these days, Kevin McDonald decided that his unique brand of comedy (honed on Canadian '90s sketch show "The Kids in the Hall") would translate well into a podcast. Instead of following a rote formula of straight-up interviews or stand up, though, McDonald decided to pursue a variety-show format for his "Kevin McDonald's Kevin McDonald Show." On August 5, he'll be recording an episode live at Largo featuring special guests Andy Richter, Aimee Mann, and special guests. (Tickets: $30)
Discover new classics of 1970s cinema.
If you're a fan of '70s films like "The Godfather" and "Taxi Driver" (really, who isn't?), explore lost gems that fill in gaps between the blockbusters of the era. Author Charles Taylor, whose new book, "Opening Wednesday at a Theater or Drive-in Near You: The Shadow Cinema of the American '70s" will discuss those "shadow cinema" classics at the Billy Wilder Theatre on August 4. Afterward, enjoy a screening of "Prime Cut" and a discussion with Taylor and "L.A. Times" film critic Justin Chang. (Tickets: $10)
Fill up on pickles.
On the heels of artisanal movements like craft beer, making pickles has become as nuanced a culinary art form as any. Brought to you by famed deli Nate'n Al, Beverly Hills Farmers' Market's 5th Annual PickleFest (August 6) celebrates the crunchy, spicy, and homemade goodness of pickles. With awards for categories like "I Can Pickle That," along with entertainment, the fest promises to be as intriguing as it is delicious. (Free)
Get to know Harrison Ford's other leading role.
Amid all the "Star Wars" excitement, it's easy to forget Harrison Ford's other daring turn as explorer Indiana Jones. Head to the Hollywood Bowl on August 4 to experience "Raiders of the Lost Ark" with score accompaniment by the world-famous L.A. Philharmonic. Compare notes with pals to see how Ford's Han Solo compares and contrasts with Jones and how he developed two iconic characters for two monster franchises. (Tickets: $14-189)
Celebrate Halloween in August.
If October just seems too far away, start the spooky a few months early at ScareLA (August 5-6)! For two frightful days, the L.A. Convention Center turns into the stuff of nightmares, presenting immersive experiences, screenings, vendors, and more. Make sure to check out the available classes; topics like "Creature and Character Acting" and "10 Steps to Scaring the Crap Out of Your Audience" are great skills to pick up while having fun. (Tickets: $30-395)
Check out Backstage's Los Angeles audition listings!