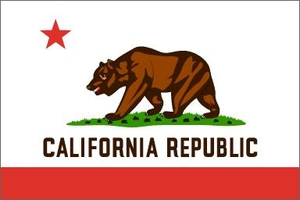 Authorities arrest Canadian for immigration consulting scam that 'preyed' on aspiring foreign actors
Authorities in Los Angeles have arrested a 26-year-old Canadian man and charged him with running an immigration consulting scam they say conned foreign actors out of thousands of dollars.
Andrew Boryski was arrested Wednesday by special agents with Immigration and Customs Enforcement's Homeland Security Investigations at the Los Angeles International Airport as he prepared to board a flight bound for Canada with a one-way ticket.
Boryski, a Saskatchewan native, was charged with 32 misdemeanor counts, including three counts of grand theft, one count of practicing law without a license, and 28 counts of violating provisions of the Immigration Consultant Act. He's currently being held on $100,000 bail. If convicted, Boryski could face up to 32 years in prison, although authorities say that kind of a sentence is unlikely in this case.
"Actors from foreign countries need to be very aware that there are scam artists that prey upon foreign actors trying to work here," Deputy City Attorney Mark Lambert told Backstage. "The scam artists know that [the victims] don't live here and what are they going to do about it?"
In a statement, City Attorney Carmen Trutanich said: "People who come to Los Angeles to work must be aware that it is illegal for immigration consultants to provide legal advice. Before paying them a penny, they should contact the appropriate agency and verify the consultant's credentials."
In this case, two Australian actors and a hairstylist from Ireland complained to the City Attorney's Office about Boryski. After receiving the complaints, city officials sought the feds' assistance. Coincidently, Homeland Security Investigations had also received a lead about Boryski's possible involvement in immigration fraud from U.S. Citizenship and Immigration Services' (CIS) Office of Fraud Detection and National Security (FDNS).
The ensuing joint investigation took about three months to complete.
The female actors and male hairstylist who came forward said they paid Boryski, who is also an aspiring actor with various credits on IMDb.com, approximately $5,000 to arrange an O-1 visa so they could legally work in the United States. The actors had met Boryski through workshops arranged by their managers, according to Lambert.
In addition to presenting himself at actors' seminars as an immigration consultant who could help aspiring foreign actors obtain a visa so they could find work in the U.S. entertainment industry, Boryski also advertised his services on the web.
But unbeknownst to the victims, the O-1 visa is intended for established actors with work pending in the United States—not for newcomers to the business, as was the case with the victims.
HSI special agents said they determined Boryski never filed any paperwork on behalf of the victims and failed to follow through on repeated promises to refund the victims' money. Investigators said they also found Boryski didn't file an immigration consultant bond with the Secretary of State, or comply with other regulations, and was not licensed to practice law in California.
"This suspect, who's an aspiring actor himself, has landed a role in a real life crime drama," said Claude Arnold, special agent in charge for Homeland Security Investigations Los Angeles, said in a statement. "The fraud perpetrated by unscrupulous consultants who prey on innocent victims undermines the integrity of our nation's legal immigration system and ultimately hurts us all. Homeland Security Investigations will continue to work tirelessly with its federal and local partners to ensure these scam artists don't succeed."
Officials with SAG-AFTRA applauded the work of investigators. "SAG-AFTRA certainly welcomes the zero tolerance policy clearly demonstrated by the City Attorney's Office in such cases," David White, the union's national executive director, said in a statement.
SAG-AFTRA General Counsel Duncan Crabtree-Ireland warned foreign performers about the damage an immigration scam can have on one's career.
"All performers should take an active part in their own protection by practicing due diligence and getting educated about the rules and process for work visas," Crabtree-Ireland stated.
It's unclear if Boryski has hired an attorney. He's expected to make his first court appearance in Los Angeles on Friday, Jan. 11. Lambert encouraged any other potential victims to contact his office. "This is a big problem," he said. "It's rampant."