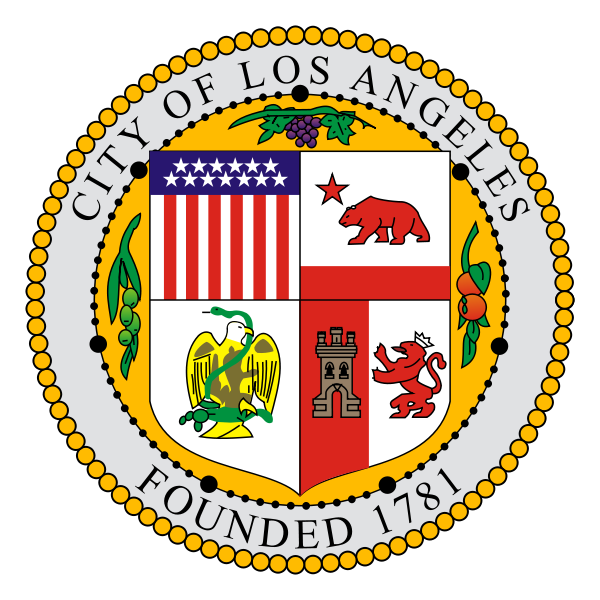 A Canadian man authorities accused of running an immigration consulting scam they say conned foreign actors out of thousands of dollars pled no contest Friday to six counts.
Andrew Boryski was sentenced to one year in prison, but 185 days were stayed because he agreed to pay $37,000 in immediate restitution to nine victims. He was also ordered the shut down his company, Entertainment Immigration Consulting, and must pay restitution to any other victims that come forward by Feb. 21.
Deputy City Attorney Mark Lambert, who prosecuted the case, asked any other potential victims to contact his office.
Boryski, a Saskatchewan native, was originally charged with 32 misdemeanor counts, including three counts of grand theft, one count of practicing law without a license, and 28 counts of violating provisions of the Immigration Consultant Act. He pled no contest to three counts of grand theft and three counts of violating provisions of the Immigration Consultant Act.
"This outcome of this case was more than we could have asked for," Lambert told Backstage. "We have made the point to anybody considering defrauding talent with an immigration scam that they will be prosecuted to the full extent of the law.
"We are extremely happy in the city attorney's office to again help protect actors, and we're thrilled we were able to get restitution."
Boryski was arrested Jan. 9 by special agents with Immigration and Customs Enforcement's Homeland Security Investigations at the Los Angeles International Airport as he prepared to board a flight bound for Canada with a one-way ticket. He remained in custody until his first court appearance on Friday.
Boryski's parents had driven down from Saskatchewan for the hearing. They declined to comment on the case. His attorney said Boryski was "very remorseful."
"Given the complexity of the case and also the exposure and the potential ramifications of what he could have been facing, I think it was a very fair and just resolution in this case," Sean Tabibian told Backstage after his client's court appearance. "He's very remorseful for what transpired. His family has been very supportive in trying to get these victims made whole."
After Boryski's released, "he could be subject to deportation, but I believe he's going to voluntarily leave the U.S.," Tabibian said.
The case was initiated after two Australian actors and a hairstylist from Ireland complained to the City Attorney's Office about Boryski's company. After receiving the complaints, city officials sought the feds' assistance. Coincidently, Homeland Security Investigations had also received a lead about Boryski's possible involvement in immigration fraud from U.S. Citizenship and Immigration Services' (CIS) Office of Fraud Detection and National Security (FDNS).
The ensuing joint investigation took about three months to complete.
Olivia, one of the Australian actors who complained to the city attorney's office, said she first became involved with Boryski in October 2011 after her then-talent agent in Australia recommended his company.
"She said he was a good person to get the O-1 visa off," Olivia, who was in court on Friday, told Backstage on the condition only her first name be printed. "She organized a trip to come to L.A. with 15 of her actors and we all did a workshop with him."
Olivia approached Boryski after the workshop and he said it would be possible for her to get an O-1 visa, which Homeland Security designates for individuals "who possesses extraordinary ability in the sciences, arts, education, business, or athletics, or who has a demonstrated record of extraordinary achievement in the motion picture or television industry and has been recognized nationally or internationally for those achievements."
Olivia, who had appeared in Australian TV series and short films before coming to L.A., said Boryski seemed authentic, except for one detail. "He had all the papers, the documents, the brochures with his label, and held a speech in front of everyone, he was dressed in a suit with good luggage, you know, really proper looking," she said. Still, during the presentation he was sweating and seemed nervous, but she brushed that off as a fear of public speaking.
She gave him $2,500, which was half the total payment he requested.
After three months of dealings over her visa, Boryski became unreliable and unresponsive. "I started complaining about it," she said. Eventually, she demanded a refund. When that wasn't forthcoming, she said, "I went online and I started writing bad reviews about him."
Olivia said Boryski in an email threatened to sue her for defamation. "After I received that email, I was like oh, my God that's enough. Like, you have my money and you're also threatening me? That's so mean."
She contacted some attorneys. "A lot of people were telling me, 'just forget about it, the money's gone,'" she said. But she persisted, and her inquiries eventually led her to Lambert's office.
Aaron, the hairstylist from Ireland who also asked for partial anonymity to protect his professional relationships, was in court with Olivia to see Boryski sentenced.
He said he paid the 26-year-old $4,500 to get an O-1 visa after meeting him through an actor friend while visiting Los Angeles in December 2011.
"He said he was an attorney and he worked with a team of people, that he specialized in getting O-1 visas for people in the [entertainment] industry," Aaron told Backstage. "He seemed to be very informed, more so than the actual professionals that we had met previous to that. Obviously I was going to go with the person who sounded the best."
He said Boryski told him it would take six weeks to get the visa, so Aaron returned to Ireland and started informing his clients he would be leaving for America. But as with Olivia, Boryski delayed filing the paperwork for Aaron, citing increasingly outlandish excuses such as hospitalization and robbery.
"He disappeared off the face of the earth for two weeks, said he was robbed in Mexico of his phone," Aaron recalled. "Then obviously I was very suspicious."
Still, Aaron kept his hope alive, despite the fishy reasons for the delay piling up. "When you're being scammed, you don't know you're being scammed," he said.
Aaron eventually started doing his own Internet investigation of Boryski and found Olivia's review online. "And then alarm bells rang and that's when I knew it was a scam," he said.
The two connected online and Aaron joined the case against Boryski. While Aaron said he was happy to receive restitution, trusting Boryski was costly for him professionally. "It's like bringing me back five years in my career," he said.
Aaron and Olivia said they're both now living in Los Angeles and have gotten visas that allow them to work. But they could just as easily have had to return home.
Boryski never actually filed immigration paper for Olivia or Aaron. Had he done so, it would have been fraudulent and could have permanently damaged their prospects for getting a U.S. visa. Moreover, they could even have been barred from even visiting the United States.
That sort of immigration paperwork snafu is what troubles Lambert. "Our concern is that there might be people out there who had fraudulent documents unknowingly filed on their behalf."
Lambert said his office could help other victims could get assistance sorting out any immigration mess caused by their dealings with Boryski.