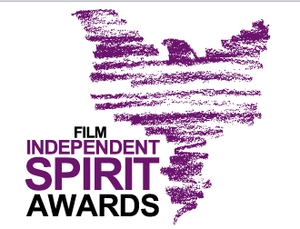 Hold off on the desinger gown and get ready for the sand as the Film Independent Spirit Awards will be held Feb. 23, 2013, the day before the Oscars, in a beachfront tent in Santa Monica, Deadline announced Wednesday.
Bringing together independent and Hollywood talent, the Spirit Awards celebrates the best in independent filmmaking each year. This year the awards will uphold their tradition yet again as the more laid back, pre-Oscars awards show.
"Ours is a one-of-a-kind awards show that allows us to not take ourselves too seriously," Film Independent Co-President Josh Welsh said in the release.
The Spirit Awards, produced by the non-profit arts organization Film Independent, are regarded as the leading awards show honoring the independent film community. The filmmakers and actors who gained industry recognition from the Spirit Awards include the Coen brothers, Darren Aronofsky, Oliver Stone, Amy Adams, Hilary Swank, Spike Lee, and others.
Each year awards are given out to a broad range of categories, including Best First Feature and Best Feature Made for Under $500,000, also known as the John Cassavetes Award. Last year's top winners include "The Artist," "Margin Call," and "The Descendants."
The award show also serves as the primary fundraiser for many of Film Independent's programs that support the careers of independent filmmakers. The non-profit organization also produces the Los Angeles Film Festival and the Film Independent at LACMA Film Series.
The 28th annual awards will be directed and produced by Chris Donovan and executive produced by Diana Zahn-Storey, a 17-year veteran of the show. Nominees will be announced in a press conference Nov. 27 at the W Hotel in Hollywood. All Film Independent members are eligible to vote. The live-to-tape show will be broadcast on the Independent Film Channel Feb. 23.