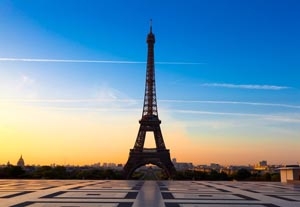 Great acting might be able to transcend languages, but that does not mean performers need to speak them all. Each of these international acting schools has programs taught in English.
China
Beijing Film Academy
Founded in 1950, the school specializes in all aspects of the film and television industry and has good relationships with art institutes in the U.S., Russia, France, Germany, Italy, South Korea, and Japan.
Shanghai Theatre Academy
Since 1945, this school has focused on traditional opera and dance.
France
Acting International
This acting school in Paris has been specializing in theater and film acting for more than 30 years.
Cours Florent
This 46-year-old private drama school in Paris offers master classes with some of its famous alumni, including Diane Kruger.
Ireland
The Gaity School of Acting, The National Theatre School of Ireland
With specific training for theater, film, and television, this 25-year-old Dublin institution boasts actors Colin Farrell and Olivia Wilde among its alumni.
Italy
A.B.I.T. Academy
This school in Tuscany is known for creating theater pieces that can be understood by all cultures, although the official language used in class is English.
The Netherlands
Amsterdamse Toneelschool & Kleinkunstacademie
The merger of the 137-year-old Amsterdam Theatre School and the 51-year-old Kleinkunst Academy in 2001 has produced this four-year program intended for new stage, film, cabaret, and musical actors in the Dutch capital.
Russia
St. Petersburg State Theatre Arts Academy
The 232-year-old institution is known for its acting and directing department but also offers courses in puppetry, stage technology, and set design.