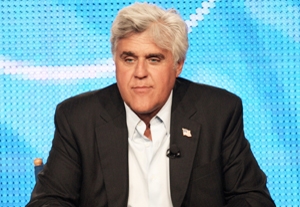 In September, the research firm Audit Integrity released a study identifying the 20 publicly traded U.S. companies valued at more than $1 billion that were at greatest risk to declare bankruptcy in the next 12 months. The list read like a hall-of-fame roster for American corporations, including Goodyear, Macy's, Sprint Nextel, Hertz, and so on. But the most iconic name on the list may have been one of the least surprising: the CBS Corp.
The company quickly issued a stern denial that it was in any danger, urging all "credible" media outlets "to report the issue fully, and to challenge Audit Integrity's flawed pseudo-analysis before blindly regurgitating their misinformation." But the P.R. battle had already been lost. Headlines wondered whether CBS was at death's door as the story gained traction. When one month later the company's principal investor, Sumner Redstone's privately held National Amusements, announced it would sell as much as $345 million worth of CBS stock in an effort to pay down $1.46 billion in debt, it didn't exactly paint a picture of health for the Eye Network.
According to Audit Integrity CEO Jack Zwingli, CBS has improved its standing since mid-September, when his model gave the company a 6.22 percent chance of declaring bankruptcy. Now "CBS has a 5 percent chance of going bankrupt in the next 12 months," Zwingli said, "and that puts them in the 94th percentile of the companies that we rate."
That means CBS is more likely than 94 percent of the corporations vetted by the firm to fail in the next year. One company with a better outlook is General Electric, the parent of NBC. According to Audit Integrity, GE has a 4.56 percent chance of going bankrupt in the next year—a high enough score to earn it a spot in the 93rd percentile, one back from CBS.
Those are not encouraging numbers. And given the flurry of ill omens floating around the major networks—including Redstone's financial troubles, rumors of NBC Universal's imminent sale, and the well-documented collapse of the television advertising model—one unthinkable question bears thinking about: Can a television network die?
Mom and Dad
NBC and CBS are the two oldest broadcast networks in the United States. They gave birth to television and have dominated the American cultural landscape for more than 80 years. To many people, the failure of either must seem impossible. Bob Garfield is not one of those people. Garfield is the host of NPR's "On the Media" and the author of "The Chaos Scenario," a book that envisions a future for old-media institutions that could charitably be called bleak. He has heard the too-big-to-fail argument from television executives, and he has an answer for it.
"I really needed my mom and dad," Garfield said. "I loved them, I cherished them, I depended on them—and they're still dead. There is nothing in the Ten Commandments or in Newton's laws of physics that dictates that we shall have free or subsidized media underwritten by mass marketers."
Garfield has predicted for some time a world in which there are fewer than four major television networks. He links the broadcast industry's weakened state to the undermining of its financial foundation: the 30-second advertisement and the mass audiences that allow networks to charge clients so much to air one.
"Not only is their audience fleeing," Garfield said of the networks, "but they have already reached the point where they do not fetch for any given program the critical mass of advertising revenue to continue to produce that programming. That's why on NBC, for example, Jay Leno is on in prime time."
If there were a symbol for the seismic and very public shifts occurring in the way that NBC does business, it would be Jay Leno's head. Almost from the moment the talk show host's move into prime time was announced, NBC set to lowering ratings expectations. The idea was that while "The Jay Leno Show" may not get the same number of viewers at 10 p.m. as an episode of "Law & Order" or "ER," considering all the actors that must be hired to work on those shows (among other expenses), a talk show is much cheaper to produce.
But by mid-October, just one month after his premiere, Leno was averaging 5.6 million viewers, a small enough number to play havoc with the 11 p.m. newscasts of NBC's affiliates. "I'm not pleased with what Leno is doing," Craig Allison, an executive at KSHB in Kansas City, Mo., told the Los Angeles Times last month. "I don't think anybody is."
The Undead
"We are, first and foremost, a cable company." That was Business Week quoting NBC Universal president and CEO Jeff Zucker at the McGraw-Hill Media Summit in March. Four months later, the truth of Zucker's statement would be illustrated in the departure of Ben Silverman, who as co-chairman of NBC Universal Entertainment guided NBC to a fourth-place ratings finish in 2008.
Rather than replace Silverman, NBC Universal moved its flagship network under the purview of its cable chief, Jeff Gaspin. That effectively placed America's oldest broadcast network on the same footing as its parent company's cable holdings, among them USA, Syfy, Telemundo, and the Weather Channel. Then in September, it was revealed that General Electric was considering selling its controlling interest in NBC Universal. Since then Comcast, the Philadelphia-based cable TV provider, has emerged as the leading candidate to purchase the company.
Garfield calls an eventual migration by the networks from broadcast to cable distribution "their next play." But he warns that the networks are already undermining that potential future by giving away their content for free on sites such as Hulu.com: "What consumers will increasingly do is cancel their cable TV service, keep the coax in their house, and get the same programming served to them free over broadband."
For Zwingli, who cares less about whether the broadcast networks continue to exist as broadcast networks than whether they (or the companies behind them) continue to exist at all, it's not about customer behavior. It's about metrics. Chief among those metrics is stock data, which Zwingli calls "a measure of what the market thinks" a company is worth and which can be affected by news stories about, for example, NBC Universal being suddenly for sale or Redstone selling off CBS shares. But he's also aware that things are bad all around.
"You almost have to start every senten ce these days with 'Given the economic environment,' " Zwingli said. "But given the current economic environment, everyone knows the companies that have been hurt substantially by the recession have been transportation companies and media companies. And media companies have kind of a double whammy of advertising being down in general and also the Internet really changing the business model for these firms."
For some of the oldest media companies, that may turn out to be one whammy too many.