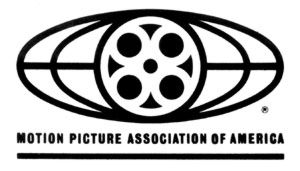 Two European nations joined the ranks of China and Russia as countries considered friendly to copyright piracy, according to a watch list released by the Congressional International Anti-Piracy Caucus Thursday.
Actors work across copyright-dependent industries, which include film, home video, television programming, and video games. Though there is some international cooperation against halting the theft of intellectual property—the World Intellectual Property Organization's Beijing Treaty, signed earlier this year, has been promoted in part as protection measures for working actors—there remains concern about China and a growing list of countries.
The congressional report cites Italy, Switzerland, and the Ukraine in addition to China and Russia for their "lack of enforcement of intellectual property rights," which causes "grave harm to American creators and to our economy as a whole," according to the report.
The report states: "China, Russia, and Ukraine were highlighted in 2011 by the Caucus and continue to lag in efforts to combat piracy. Italy and Switzerland make their first appearance on the watch list, though insufficient protections for copyright are a longstanding problem in both nations."
Switzerland, it notes, is a "magnet for rogue sites," and in Italy "the widespread perception will endure that illegal downloading is not harmful."
The report goes on to highlight Canada and Spain, which have been listed in the past. "Both Canada and Spain have taken positive steps towards putting in place a stronger legal framework for the protection of copyright, and as such we have included them this year as countries in transition to acknowledge the progress made, while urging both to follow through strongly on their commitments," it states.
Michael O'Leary, an executive vice president with the Motion Picture Association of America, released a statement praising the bi-partisan caucus' work and calling on the nations listed to act.
"Together with the help of governments and the private sector, we can protect the rights of creators and makers, keep content safe and continually improve the viewing experience for consumers," O'Leary stated.
He noted the motion picture and television industry supports 2.1 million jobs.
"As technology evolves and we transform the way we enjoy content, it remains important to protect our exports and ensure that hard working creators are compensated for their work," he said.
"We believe governments around the world share our admiration of the original work created by the film and television community, and we hope all countries identified today will take the important steps necessary to protect this work from online theft and foster legitimate online commerce."