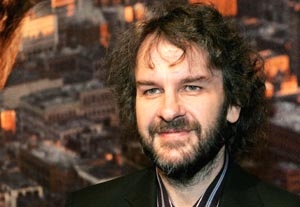 SYDNEY — As rescue and recovery moved into a second night in New Zealand following Tuesday's devastating earthquake in Christchurch, Peter Jackson and "The Hobbit" production have offered any practical assistance they can to their fellow New Zealanders and others affected by the tragedy, while others in the industry are starting to galvanize for fundraising efforts.
In a statement to The Hollywood Reporter, Jackson said that "everyone involved in the production of 'The Hobbit' is shocked and saddened by the earthquake and its devastating aftermath."
He said that several of the film's actors and crew are from Christchurch, and "we are doing all we can to support them."
In addition, he said the production has been in contact with the New Zealand Ministry of Civil Defence and Emergency Management "to offer practical assistance" and that the production "stands ready to help in any way we can."
"Our thoughts and prayers are with the people of Christchurch and all those affected by this terrible tragedy," he said.
The Ministry on Wednesday declared New Zealand to be in a national state of emergency as local rescue teams were joined by teams from Australia, the U.S., Japan, and Canada amongst others, searching for survivors  beneath the rubble of Christchurch. Australia has sent its largest-ever contingent of peacetime emergency personnel to assist in rescue and recovery.
The official death toll has risen to 75, with at least 300 listed as missing and 1,350 unaccounted for.
In one instance, local media reported that there could be 100 people who have not survived in the collapse of the CTV building, which housed the local TV station Canterbury Television. That six-story building concertined into one story, and after the building caught fire Wednesday, rescuers were told to abandon the site as there was no hope of finding survivors.
"This particular site, CTV site, had a number of overseas students in it and my heart goes out to those families that are away knowing that some of their children, family have probably been killed in this incident,'' police operations commander Dave Lawry said of the Canterbury TV building.
"The situation is that we don't believe this site is now survivable,'' he added.
At least 24 people were rescued from the site before it was abandoned.
Many New Zealanders and foreigners were preparing to be evacuated Wednesday from Christchurch to other New Zealand cities, including Wellington, where "The Hobbit" and Jackson's film businesses are headquartered.
At least 1,000 people were displaced in Christchurch on the first night after the magnitude 6.3 earthquake. Water and power are now unavailable to as much as 60 percent of the city, and all hospitals in and around the Canterbury region are reportedly full.
A spokeswoman at Weta Workshop told The Hollywood Reporter on Wednesday that its crew are offering support to those affected by donating to the Earthquake Relief Fund and providing clothing for those evacuated into Wellington tonight.
"Of course all affected in Canterbury are in our thoughts and we wish we could do more," she said.
Also Wednesday, Sydney-based New Zealand production outfit the Handsomity Institute launched a new episode of its cult animation hit "Beached Az" on YouTube, calling for donations to the NZ Red Cross. British comedian Stephen Fry also tweeted a link so followers could donate, but the NZ Red Cross website crashed twice Wednesday under the demand of people wanting to make donations.
Celebrities elsewhere have also taken to Twitter to offer messages of support. Joel Madden wrote, "Sending prayers out to everyone in Christchurch. Beautiful place and great people. Thoughts & prayers with you guys in NZ. God bless!" Meanwhile, singer Josh Groban said, "Sending my love to my friends in New Zealand...quite the frightening quake they've experienced."
Justin Bieber tweeted Tuesday, "My prayers go out tonight to the people of New Zealand. God bless," while guitarist Slash wrote, "Our thoughts & prayers go out to everybody in Christchurch."
Agency Film New Zealand also extended it sympathies to those in the region.
"The agency joins all New Zealanders and others around the world in extending its heartfelt sympathies to those affected by yesterday's tragic earthquake in Christchurch," CEO Gisella Carr said in a statement.
She said it is devastating to see the terrible loss of life and the destruction of much of the heart of the South Island's biggest city. "In response to enquiries, we are not aware of any international film or television productions occurring within New Zealand that have been affected by the earthquake, as they are all occurring away from the Canterbury region impacted by the disaster," Carr said.
"Our thoughts are with those who have lost loved ones, and for Cantabrians whose lives have been reshaped in such a shocking way by yesterday's quake."
—The Hollywood Reporter