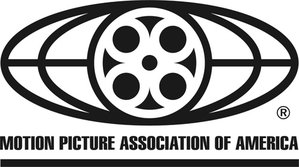 Go East, young actors. That could have been the underlying message from Chris Dodd, chairman and CEO of the Motion Picture Association of America, on the release of a new report highlighting the growth of the film and television industry in Japan.
According to an MPAA-commissioned report by the Mitsubishi Research Institute, the entertainment industry in Japan contributed $145.9 billion in "total economic impact" to the country's economy and supported 264,707 jobs last year.
"Our hope is that this report will serve as a basis for discussion and debate, and help set the future direction of a Japanese film and television industry that will flourish, prosper and grow for years to come," Dodd said in a statement.
"It's a future where we hope to see the success of Japanese film recognized on a global scale, following in the footsteps of such films as 'Departures,' by Yōjirō Takita, which won the Academy Award for Best Foreign Language Film in 2009."
The report also touched on Japan's transition to digitally supplied films, which requires theaters to add digital projectors. In 2011, out of 3,393 screens in the country, about 60 percent were digital, while 951 screens are 3-D ready, according to the report.
"Our movie theaters are investing in high quality equipment and facilities in order to attract both audiences and movie producers in greater numbers," Shinichi Sasaki, deputy chairman of the Japan Association of Theatre Owners, said in a statement. "There is also an advantage for producers to distribute their movies in movie theaters first, as it gives them the best possible return of investment on their film."
Japan released about 440 domestic films in 2011, some 80 more than foreign films. That's a sharp reversal from decades past, when foreign films dominated the Japanese market.
The report states: "The key factors for growth in the Japanese film industry is creating demand to widen consumer basis, through development in digitization, and new trends such as ODS (Other Digital Stuff/Online Digital Source)."