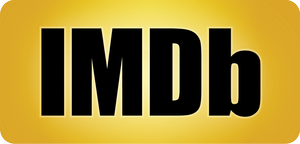 Actor Junie Hoang is appealing the verdict in her long-running lawsuit against IMDb and has SAG-AFTRA's backing.
Since 2011, the actor, whose legal name is Huong Hoang, has been suing IMDb and its parent company Amazon in federal court for what she says was improperly revealing her age in her online profile.
In April, the jury rendered a verdict in favor of IMDb, deciding that the website didn't violate its legal obligations to the actor, who was born in 1971.
In her appeal, the lawyer for Hoang, Mark A. Kressel, argued she "never really got a fair trial," in part because her first counsel died during the discovery period before submitting all the actor's evidence.
"When new lead counsel discovered what occurred and filed a motion to reopen discovery, the district court denied the motion and forced Hoang to go to trial with almost no evidence," the appeal, filed Oct. 30 with the 9th Circuit, states. "Then, at trial, the district court incorrectly instructed the jury that Hoang, rather than IMDb, had the burden to prove that she was not in material breach of IMDb's subscriber agreement, even though this was IMDb's affirmative defense. This instruction added an extra element to Hoang's case, one that prevented the jury from properly considering her case and was not harmless. For both of these reasons, this Court should vacate the judgment and remand for new trial."
The case has raised questions about the importance of youth in the entertainment industry. But the judge who presided over the civil trial barred the plaintiff's side from making broad claims about ageism in Hollywood.
SAG-AFTRA and the Writers Guild of America, West have filed a friend-of-the-court brief in support of her appeal. Hoang, said Duncan Crabtree-Ireland, SAG-AFTRA's general counsel, "did not have a fair opportunity to present her case in the trial court."
"In addition to the procedural issues she raises, the substance of her case is both valid and has a broad impact," he stated. "IMDb's actions make possible identity theft, employment discrimination, and risk to kids and loved ones. Hoang's case needs to be fully heard, and IMDb must change its misguided insistence on publishing private personal information that puts people at unnecessary risk in the name of profit."
Hoang, who has some 100 feature and TV credits including "Gingerdead Man 3: Saturday Night Cleaver" and "Hoodrats 2: Hoodrat Warriors," initially pursued the case as Jane Doe but revealed her identity in a January 2013 court filing.