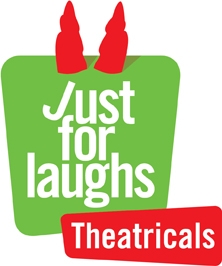 Adam Blanshay, the newly installed head of the Just for Laughs theatrical division, plans to expand the comedy festival's brand with dramatic and musical productions.
"It's definitely all-encompassing and not just limited to comedic projects," Blanshay told Backstage. "My goal is to produce not only comedy but theater and drama."
Just for Laughs has run for 30 years in Montreal. It also produces festival events in Chicago, Toronto, and Sydney, in addition to touring productions and television content.
Its first theatrical production is Harold Pinter's "Old Times" in London's West End.
"Funny enough the first thing [Just for Laughs Theatricals] produces is actually a drama rather than a comedy," said Blanshay, a native of Montreal whose Broadway credits include "Kinky Boots," "Evita," "Jerusalem," "Catch Me If You Can," and "How To Succeed in Business Without Really Trying."
Just For Laughs recruited Blanshay, who had been an independent theatrical producer on Broadway, after seeing him on Quebec television. He said the new theatrical division, of which he's the CEO, will produce shows for New York and London, but Blanshay also wants to bring Canadian artists to American audiences. "I know how hard it is for Canadian artists to be seen so I certainly want to encourage Canadians to reach out to us to help bridge the gap," he said.
Casting for the productions will be done out of the city where it's being staged, Blanshay said. "They'll definitely be Equity projects."