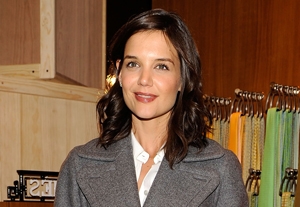 Katie Holmes will return to Broadway this fall in "Dead Accounts," a new play by Theresa Rebeck ("Smash," "Seminar").

Holmes will play Lorna, who questions the unexpected return of her brother Jack to the family home after a long absence. Is he coming home or running away? Where is his wife everyone hates? And how did he get all that money?

Three-time Tony Award winner Jack O'Brien ("Hairspray," "Love Never Dies") will direct the five-character comedy, which premiered at the Cincinnati Playhouse in the Park last summer. Jeffrey Finn is producing.

Holmes previously appeared on Broadway in the 2008 production of "All My Sons."

The play will open on Broadway this fall at the Music Box Theatre. Additional casting for the four remaining roles, production dates, and ticket information will be announced soon.