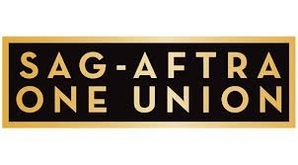 Veteran actor and union leader Ken Howard became the first elected president of SAG-AFTRA Thursday.
Amy Aquino, who was running with Howard on the Unite for Strength slate, was elected secretary treasurer. Both previously served the Screen Actors Guild for two consecutive terms prior to merger, and each served respectively as co-president and co-secretary-treasurer of SAG-AFTRA following the merger in 2012. Their two-year terms begin Thursday.
The result was a landslide for Howard, whose closest challenger was Membership First's Esai Morales, who had promised to take on the casting industry and pay increased attention to background performers, who don't have a dedicated seat on the board. But his Los Angeles-focused campaign never really took off.
In the end, Howard received 16,396 votes to 9,850 votes for Morales. The other challengers in the four-person field, Paul Edney and Marilyn Monrovia, received 1,359 and 960 votes respectively.
In the secretary-treasurer contest Jane Austin, who was running with Morales on the Membership First slate, received 10,662 votes compared with 17,590 votes for Aquino.
SAG-AFTRA has a total of 139,967 eligible voters, but only 28,755, or just over 20 percent, cast ballots.
Howard got the news in Massachusetts, where he's currently filming the Warner Bros. feature "The Judge" together with Robert Duvall and Robert Downey, Jr.
"I'm gratified that members across the country have reelected me to lead our union and continue building on the strong foundation we created through merger," Howard said in as statement. "I want to congratulate Secretary-Treasurer Amy Aquino on her reelection and offer my sincere thanks to all the candidates who ran for office. I look forward to joining the delegates who will assemble in Los Angeles for the first SAG-AFTRA convention in late September, and then moving forward with the new leadership team to do the important work that members have entrusted to us."
Aquino added in a release: "This is an extremely exciting time for our union, and I'm deeply grateful to my fellow members for their vote of confidence in what we've already achieved, and for the continued opportunity to help focus SAG-AFTRA's resources to build the effective organization that we all need and deserve."
David White, SAG-AFTRA's national director, offered his congratulations.
"I have thoroughly enjoyed working with Ken and Amy over the past several years and look forward to the opportunity to continue our efforts," he said in a statement. "I know that I speak for the entire staff team when I say that we are honored to work with the first elected board of SAG-AFTRA, and are eager to work in partnership on the many challenges and opportunities facing this union."