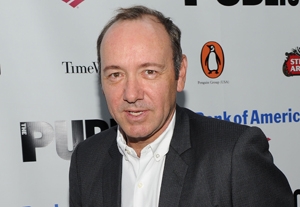 WASHINGTON – Kevin Spacey is offering some impromptu "street theater" to call on Congress for continued funding of the National Endowment for the Arts.
Spacey had been scheduled to testify Tuesday during a hearing that was canceled at the last minute. Instead, he performed a version of his testimony for arts advocates. Spacey says an NEA grant is a stamp of approval for small theaters and arts groups nationwide to seek funding from other donors.
Hundreds of arts supporters were visiting Washington congressional offices amid calls for budget cuts.
Republican Rep. Mike Simpson of Idaho, chairman of the House subcommittee that funds the arts, told supporters he believes there is majority support in Congress to preserve funding. But he says there are some who want to cut off funding entirely.
---
Copyright 2011 Associated Press.  All rights reserved.  This material may not be published, broadcast, rewritten, or redistributed.