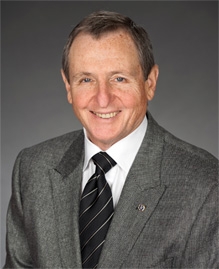 Los Angeles Mayor Eric Garcetti has tapped Tom Sherak, a former president of the Academy of Motion Picture Arts and Sciences, to be his so-called film czar.
Garcetti, who is the first mayor of Los Angeles to hold a SAG-AFTRA card, has pledged to rein in runaway production. Hiring Sherak, a veteran studio executive, is one of the steps toward that effort.
"The entertainment industry generates more than 500,000 local jobs. Protecting and expanding it is an absolute necessity," the mayor stated Thursday. "Tom will lead our campaign for production incentives in Sacramento and is empowered to work across city departments to make L.A. the best possible location for production."
Experts have long warned of Los Angeles' diminishing hold on film and television production. "We used to own 80 percent of what you see on network television and now we're down to 40 percent," Paul Audley, president of FilmL.A., recently told Backstage.
Sherak is expected to lead the city's push in Sacramento for a more lucrative entertainment industry tax credit.
"The entertainment industry has a true champion in Mayor Garcetti, and I'm honored to work with him to make sure L.A. is always the entertainment capital of the world," Sherak said in a statement.