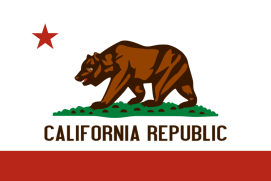 Los Angeles saw an increase in the production of features and television series last quarter, which could foreshadow a rebound for the city's entertainment industry.
Los Angeles has seemed increasingly vulnerable to runaway production with the recently announced departure of NBC's "The Tonight Show," which was lured back to New York with targeted tax credits, symbolic of the city's loosening hold on the industry it spawned.
But there are signs of a comeback. In the first three months of 2013, overall on-location production jumped 17.6 percent compared to the same period in 2012, according to a report released Wednesday by FilmL.A, a not-for-profit that coordinates permitting for local productions.
"We're viewing the latest numbers with caution and optimism," Paul Audley, FilmL.A.'s president, said in a statement. "One quarter can't undo all the troubling declines we've experienced, but we're certainly encouraged to see things moving in an upward direction."
Feature production in the Los Angeles region increased 25.5 percent for the quarter, bringing total permitted production days (PPD) logged to 1,279. Meanwhile, television had its strongest quarter since 2007, with major growth in pilot and sitcom production.
Pilots were up 37.3 percent to 460 PPD, while sitcom production is up 36.9 percent to 608 PPD. Meanwhile, Web-based TV production went up 35.4 percent to 539 PPD. Even drama, a category Los Angeles has had a hard time holding onto, is up 22.4 percent to 1,260 PPD.
FilmL.A credited the California Film & Television Tax Credit Program with helping keep projects in the Los Angeles-area. Qualified television series—including ABC's "Body of Proof" and ABC Family's "Bunheads," TNT's "Franklin and Bash," "Major Crimes," and "Rizzoli and Isles," FX's "Justified" and MTV's "Teen Wolf"—accounted for 3.5 percent of the TV category's total PPD and 13 percent of local TV drama production.
State-qualified feature projects in L.A. included "10 Things I Hate About Life," "Dark Skies," and "Walk of Shame," which accounted for 13.4 percent of the quarterly total.
Overall, the L.A.-area saw 13,361 PPD in 2013 compared with 11,360 PPD in 2012.