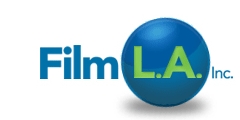 Despite increased competition from New York, Atlanta, Vancouver, and Toronto, the past year was the second most productive pilot season on record in Los Angeles.
Out of those 186 television pilots, a total of 96 projects were filmed in the Los Angeles region, according to a new report from FilmL.A., a not-for-profit that coordinates permitting for local productions. Moreover, between Jan. 1 and June 10, permitted production days (PPDs) for pilots was up almost 40 percent from the same period last year.
But those numbers only tell part of the story.
While the number of productions in Los Angeles is up—a half-dozen more productions would have matched the city's peak season from 2004-05—its share of total productions is down. Los Angeles captured just 52 percent of all pilots in the current cycle, the second lowest on record. To put that into perspective, the city had 82 percent of pilot production as recently as 2006-07.
Dramas continue to find homes outside of Hollywood. In 2012-13, the L.A.-area's share of drama pilots fell to 22 percent, down from 28 percent the previous cycle and 63 percent six years ago. In fact, by 4-to-1 dramas are now filming outside the city.
Comedies remain rooted in Los Angeles, although the city's share is ebbing slightly. This season it was down to 83 percent from 91 percent during the previous cycle. That said, there were five more comedy pilots produced this year in Los Angeles compared to last cycle.
So where are the pilots going? The destination of choice was New York, where 19 pilots were shot. Vancouver was second favorite with 15, Atlanta had nine and Toronto had six. New Orleans and Chicago each hosted five pilots.
According to FilmL.A., "[t]he availability of financial production incentives and production infrastructure are key factors influencing where pilot producers choose to film."
Los Angeles-based actors have a stake in keeping pilot production in the city. According to industry sources, the average pilot directly employs about 150 people for the duration of the project. The cost of a pilot ranges from about $2 million for a comedy to $5.5 million for a drama.
In terms of total spending on pilots, FilmL.A. estimated that $277.8 million was spent in Los Angeles, up from $262 million the previous cycle. That was roughly 39 percent of the total amount spent by producers in all locations. In the previous cycle, L.A.'s share of spending in all locations was 46 percent.