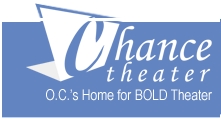 Broadway is coming to Los Angeles this summer, giving local musical theater actors the chance to take the stage in productions ranging from a rock musical to a Prohibition-era crime satire to an Italian-inspired revival.
"Bloody Bloody Andrew Jackson" tells the story of America's seventh president, Andrew Jackson, his relationship with his wife Rachel, and the founding of the Democratic Party through a very modern lens. The July production is casting at Anaheim's the Chance Theater Tuesday, May 7, from 7–10 p.m.
Meanwhile, an upcoming production of "Chicago" will hold auditions in late May while International City Theatre is casting its production of "Red," which dramatizes the life of artist Mark Rothko, in late June. Both productions will be cast by Michael Donovan Casting.
"Nine," a musical based on Fellini's film "8 ½," follows the life of world famous director Guido Contini as he prepares his latest movie while balancing the women in his life. Auditions will be held May 18. The production is looking for Guido from 1–4 p.m. that day and auditioning for the female roles May 19 from 10 a.m.–4 p.m. at the Met Theatre in L.A.
Center Theatre Group will also cast productions later this summer, including "A Parallelogram," about a young woman who believes she has an uncanny ability to see the future, and "The Steward of Christendom," by Irish playwright Sebastian Barry, based on the life of a former chief superintendent of the Dublin police. More information about CTG's casting can be found here.