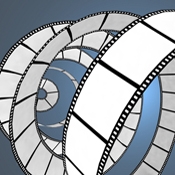 LACMA Muse invites Back Stage readers to receive half-off tickets for its Seventh Annual Young Directors Night, a showcase of short films.
The event will take place Saturday, March 29, 5-10 p.m., at the LACMA's Bing Theater. Run time is 120 minutes, plus intermission. A Q&A session with the host committee, directors, and audience will follow the screenings.
The eight selections will compete for the Art of Film award; the winner will be determined by audience votes and a judging panel that includes Back Stage's National Film and TV Editor Jenelle Riley. A post-screening reception and awards ceremony will feature complimentary appetizers, an open wine bar, and live performances.
Films to be shown include A Moment of Clarity by Leslie Rathe, An Exercise in Vigilance by Christopher John Stack, Charlie 2.0 by Matthew Hsu, Divide by Karen Smalley, Chinese Dumplings by Michelle Hung, DJ:LA by Jerry Chan, Rose by Hoku Uchiyama, and The Double by Rani Demuth.
Discounted tickets are $20; advance purchase is recommended. Visit the LACMA box office, call (323) 857-6010, or reserve online at lacma.org. Use the Quick Tix drop-down menu on the right to select "Seventh Annual Young Directors Night." For online orders, enter promo code "filmart" and be sure to mention the Back Stage promotion when purchasing over phone or in person.
For more info on the program, click here.