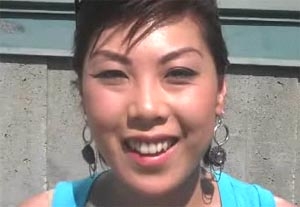 Back Stage recently attended the L.A. open call for season two of "Scream Queens," the VH1 reality series in which a group of female actors are selected to live together and compete against each other for the title of "Scream Queen."
Season one winner Tanedra Howard was awarded a role in the upcoming Lionsgate film "Saw VI."
An open call will be held in New York on Saturday, Sept. 12 from 10 a.m. to 3 p.m. at 100 E. 17th St., New York, NY 10003. For more information, visit
www.vh1.com/shows/series/scream_queens
.
For a look at some of the actors who turned out in L.A., watch the video below!