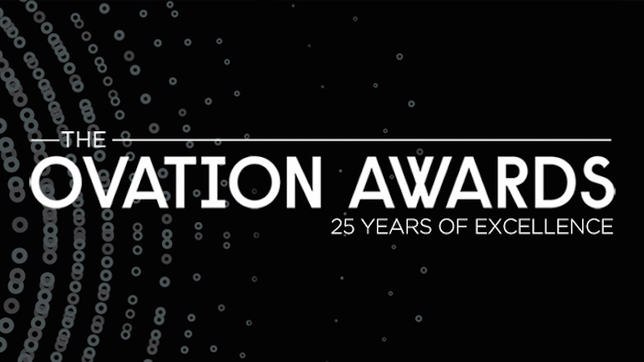 Los Angeles theater awards are becoming increasingly competitive as small companies jostle for recognition with their larger rivals. In the past, companies such as Center Theatre Group have dominated the city's top stage honors. But on Sunday one of southern California smallest theaters was among the top award winners at the Ovation Awards, L.A.'s equivalent of the Tony Awards.
Skylight Theatre Company tied with the Geffen Playhouse and the Wallis Annenberg Center for the Performing Arts with four awards each. Meanwhile, La Mirada Theatre for the Performing Arts, the Echo Theater Company, and the Theatre @ Boston Court each received three Ovation Awards. The Fountain Theater, another intimate venue, won the Best Season Award.
"This year marks 25 years of celebrating excellence in Los Angeles theatre," stated Terence McFarland, CEO of LA STAGE Alliance, which produces the non-profit group that produces the awards.
"At the ceremony we acknowledged not only those in competitive categories, but all of the artists, craftspeople, technicians, volunteers, ushers, stage managers — all those who ensure that the magic happens on stages throughout the region. We welcomed the 2014 recipients into the Ovation family and look forward to celebrating at least 25 more years of achievement in performance, design, and production."
The Ovations typically provide a boost to the recipient's career and help raise a theater's profile.
Meanwhile, the Hollywood Fringe Festival announced that its sixth incarnation will take place June 11–28, 2015, with a week of previews preceding the opening. In 2014, the festival sold some 46,000 tickets and gave back all $389,000 to participating artists and venues. Registration opens Feb. 1, 2015.
Want more L.A. news? Sign up for our Backstage L.A. newsletter!